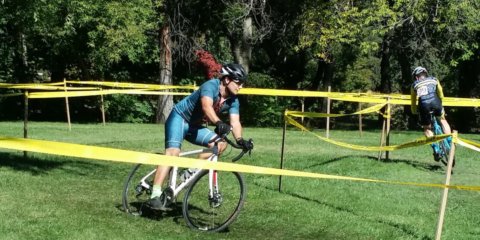 October 1 @ 9:00 am
-
3:00 pm
Sovereign Sizzle Cyclocross Race
PLEASE NOTE THE DATE CHANGE TO OCTOBER 1ST!
Welcome to the 2nd Annual Sovereign Sizzle, race #5 of the BC Interior Cyclocross Series. If you were here last season you know that the weather can be rough and tumble with some rock , dirt and mud thrown in for good measure. We are excited to offer some new features for this year utilizing our stadium with views of almost the entire course from the deck of the lodge.
Check out the BC Interior Cyclocross Series web page for more information on other events in the Interior this fall!
2017 BC Interior Cyclocross Racer Guidelines
Categories BC Interior Cyclocross uses similar categories to other Cycling BC-sanctioned CX race series in the province, with the exception of the addition of an Elite Women's category and Men's and Women's Single-Speed categories, per racers' request.
Categories are listed below in order of ability, from highest to lowest.
Men's Categories 1. Elite Men 2. Master's Men (40+) 3. Intermediate Men 4. Novice Men 5. Single-Speed Men
Women's Categories 1. Elite Women 2. Intermediate Women 3. Novice Women 4. Single-Speed Women
Junior Categories 1. Junior Elite (U19) 2. Junior (U13/U15/U17/U19)
Race Day Schedule
Registration Race organizers will ensure that registration is open for at least 45 minutes prior to the start of each race.
Pre-Riding Racers will be allowed to pre-ride the course one hour prior to the start of the first race in addition to 30 minutes prior the start of Race 2 and 3. Outside of allotted open course pre-ride times, race courses will be considered CLOSED to all racers other than those whose category is currently racing. BC Interior Cyclocross officials will monitor the race courses and reprimand any racers who are caught pre-riding the course during a time when pre-riding is not allowed, such as during another category's race. This may result in said racer being pulled from the race if deemed appropriate.
Category Schedule There will be three races on race day: an early race, a free kid's race for under-12s, and a late race. These races are further subdivided by category into two waves. Wave 1 leaves 30 seconds to 1 minute prior to wave 2, depending on the length of the course. The following outlines the race lengths (time) and which categories race together:
Race 1 (Early Race)
Time: 45 minutes
Wave 1 Categories: Intermediate Women, Novice Men, Single Speed Men
Wave 2 Categories: Novice Women, Single Speed Women, Junior (U13/U15/U17/U19)
Race 2 (Kid's Race)
Time: 10-20 minutes (depending on participation numbers, ages and course layout)
Categories: Under 12
Race 3 (Late Race)
Time: 60 minutes
Wave 1 Categories: Elite Men, Master's Men, Junior Elite (U19)
Wave 2 Categories: Intermediate Men, Elite Women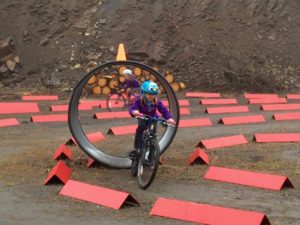 Event Navigation