Skiing.
It is what Sovereign Lake and SilverStar are famous for. While it is uncommon to have the entire 105km (65 miles) of trail open until December, for the US Thanksgiving weekend we have had set tracks right from SilverStar village and the Sovereign day lodge for at least 19 consecutive years.
Last season got off to one of the worst starts in memory, with opening day delayed to November 20th by a heat wave on November 3rd that wiped out the snow base. Despite the late start, there was 40km of trail set for November 23rd.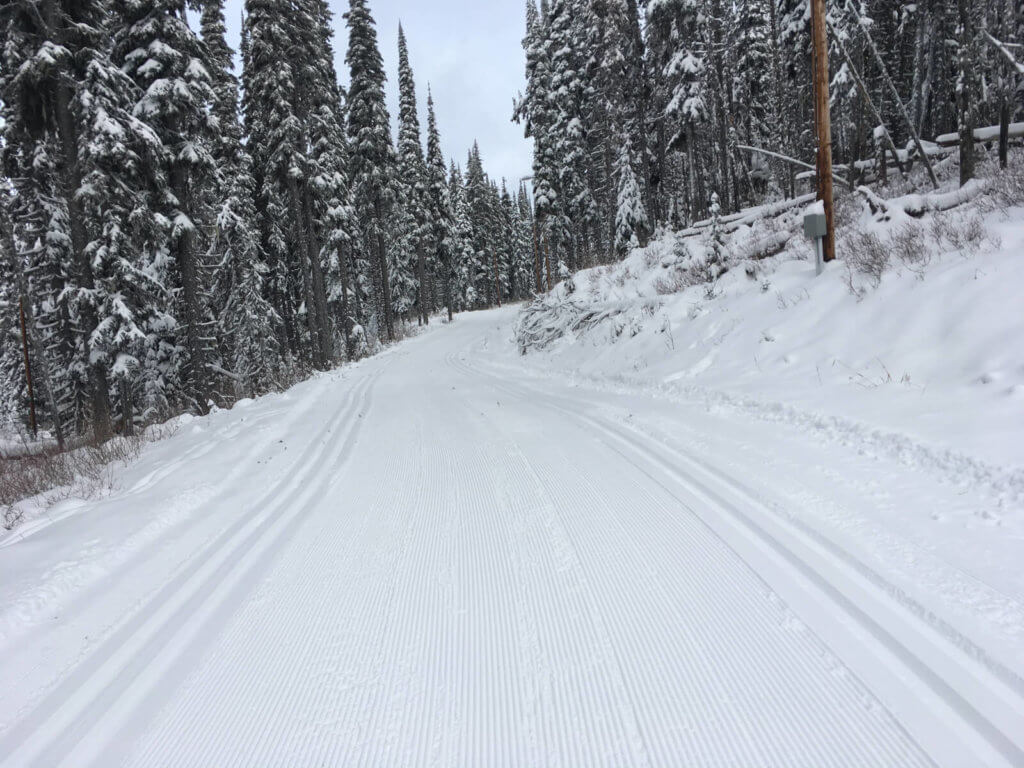 In 2016, there were a number of camps and a lot more smiling faces.