With our first volunteer work party in the books there was an incredible amount of volunteerism energy put forth to complete some monumental tasks. Over 50 people were in attendance today on a beautifully sunny day at Sovereign.
We typically have major work to do involving bucking, piling, splitting and distributing wood for all of our wood stoves at our facility. With the use of over 15 people we were able to get wood to all of our buildings today to be in shape for the 2016-17 season.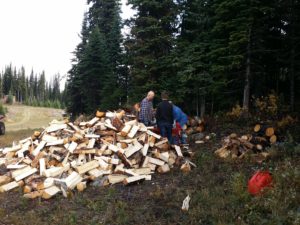 As part of a short term improvement strategy for our existing day lodge we have decided to paint the interior and exterior of the building this season to provide a more aesthetically pleasing experience for our members and quests. The new colour scheme matches our remaining buildings and is colour matched to the Tech building.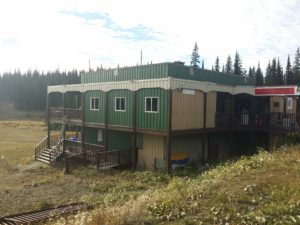 Our you Youth Programs Trails have seen significant improvements this fall with an overhaul done to Jess's Trail in early September. Today, with some help form a few JDs and Coaches we were able to open up the Animal Trail southwest of the Tech Building. Below Darren (Club Coach) and Troy (GM) pause between bucking and brushing for a selfie!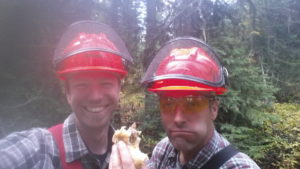 The best thing about Sovereign Lake work parties is the amazing food provided for our volunteers. The big line up will attest to the hard work done by our members and the delicious meals served by our lunch team.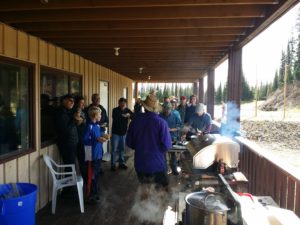 Our next club Volunteer Work Party is scheduled for October 2nd. We hope to see you all there!