DIAMOND SPONSORS ($5000+) – – – – – – – – – – – – – – – – – – – – – – – – – – – – – – – – – – – – –
We are so thankful to the Algra Family's large donation of funds and labour to construct and upgrade the SLNC Biathlon Range. Their ongoing support of the Biathlon community is overwhelming and we would not be in a position today to offer a Biathlon Academy Program, expanded programming and race opportunities without their generous financial contributions. 

We are so proud to have Watkin Motors Ford as a long-term partner with our Academy Program. With the direct support of a work vehicle for our XC and Biathlon Head Coaches this generous donation allows our coaches to provide safe transportation and hauling of club race equipment.  Watkin Ford was able to find us a 15-passenger team van for the start of the 2022-23 season allowing the teams to travel safely together for training and races! If you are in the market for a new or used vehicle go check out their lineup of trucks, SUV's and cars as well as numerous eco-friendly and electric vehicles. 

The Regional District of the North Okanagan provided donations towards the purchase of our last two new snowcats.  In 2018 they played a critical role in helping us attain of first-ever new snowcat. In 2022, they also assisted us financially when the club purchased a lightly used 2020 machine through the BC Government COVID Relief Fund. The RDNO also acts as an advocate for the club in ensuring our roadway is well maintained. They played a critical role in the 2022 roadway upgrades project through the Ministry of Highways. 
——-
PLATINUM SPONSORS ($2500-$4999) – – – – – – – – – – – – – – – – – – – – – – – – – – – – – – – – – – – 

Stussi Sport has played a long-term role in the development and support of Sovereign Lake Nordic Club Programs, in particular with race wax supplies, race ski selection for athletes, donations through the annual Ski Swap and as the main sponsor of our webcams on the club's website. Considered one of the premier cross-country ski shops in Canada, Stussi Sport has an unparalleled selection of skis, boots, poles, clothing, waxes and accessories to outfit you, your family or your race team. Check them out at the bottom of the hill on the drive up to Sovereign and support a local business that gives so much back!

Jessica was an avid cross-country skier at Sovereign Lake Nordic Club. She started skiing as a child in the Jackrabbits program. She raced, coached, and at the time of her accident, she was working at Sovereign Lake and studying at UBC. She played a large part in the day-to-day operations and showed immense support for the children and youth in the Jackrabbits program at Sovereign Lake Nordic Club.
The JESS4KIDS Ski Scholarship Fund (Jessica Eaman Ski Scholarship 4 Kids), created in Jessica's memory, provides funds to children and youth who would not otherwise be able to afford cross-country skiing or snowshoeing opportunities at Sovereign Lake Nordic Club.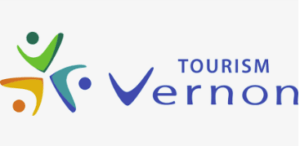 Tourism Vernon's Cooperative (Co-op) Marketing Program is an application-based program that provides marketing and promotional support to eligible tourism businesses and organizations in Greater Vernon. The program offers matching funds (up to 50%) for your marketing campaigns. Tourism Vernon's Co-op Marketing Program strives to offer much-needed promotional support to Greater Vernon's tourism sector, and encourage collaborative efforts that promote and stimulate Greater Vernon's local economy. To maximize funding and impact, marketing partnerships with Vernon hotels and collaborative marketing campaigns with other local, tourism stakeholders are strongly encouraged. SLNC is fortunate to attain funding from this Coop Marketing Campaign annually to help offset our marketing costs.
GOLD SPONSORS ($1000-$2499) – – – – – – – – – – – – – – – – – – – – – – – – – – – – – – – – – – – – –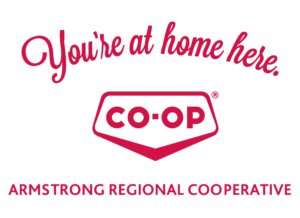 As our primary fuel supplier for our snowcats, we have been working with the Armstrong Co-op for a number of years. Back in 2018, they approached us about a 2% back program where any community members could give back to the club by using our Customer Member ID code when purchasing their family fuel. As simple as that is, it is a tremendous opportunity, and an easy way to give back to the ski club. They are big proponents of supporting community small businesses and provide us with $1000 of gas cards annually that are used for giveaways, fundraisers and as thank you's to our volunteers and staff. 
Consider purchasing your fuel at Okanagan's own Armstrong Coop today!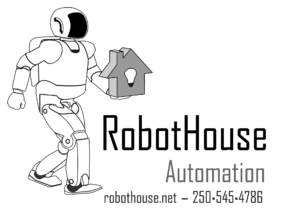 RobotHouse Automation has been a proud club sponsor of Sovereign Lake for several years having installed numerous internet and security integrations with the club as a contractor. Fall 2023 they installed new security systems including cameras which they also monitor. We love working with a local business that provides outstanding customer support.  In addition to the alarm system RobotHouse sponsors the weather station page as well as providing discounted IT and integration support. Home automation is the use of computer and information technology to control home appliances and features (such as window shades or scene lighting). Automation can range from simple remote control of lighting to complex computer/micro-controller-based networks with varying degrees of intelligence and automation. Home automation is adopted for reasons of ease, security and energy efficiency and Entertainment.
SILVER SPONSORS ($500-$999) – – – – – – – – – – – – – – – – – – – – – – – – – – – – – – – – – – 
BRONZE SPONSORS ($200-$499) – – – – – – – – – – – – – – – – – – – – – – – – – – – – – – – – –