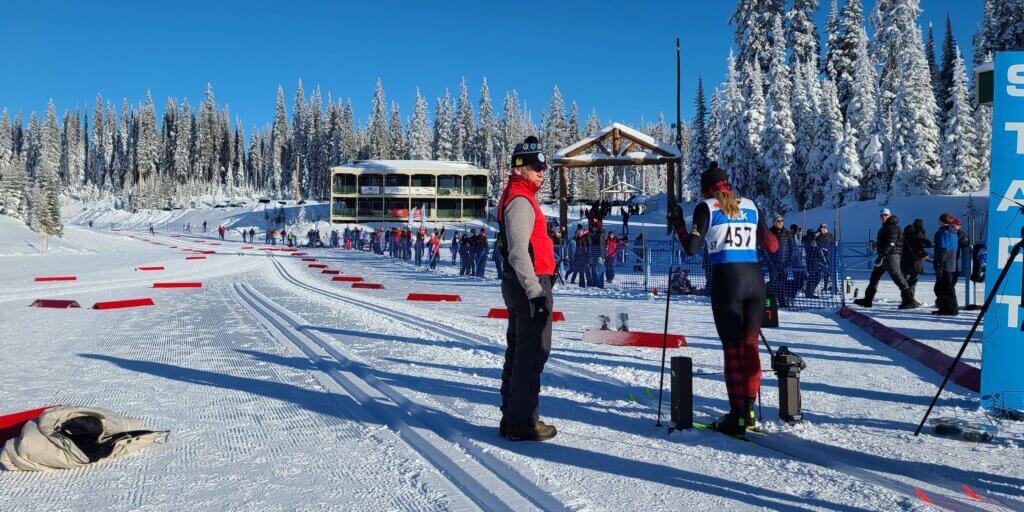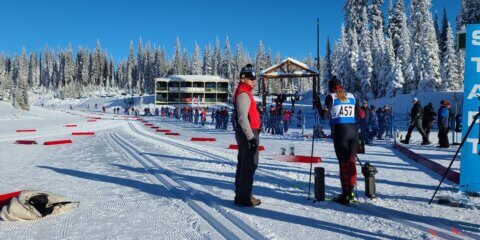 Western Canada Cup
WE ARE CURRENTLY IN LOW SNOW PROTOCOL
LOW SNOW PROTOCOL – CHANGE TO RACES
Please read the entire note.
THIS NOTE SUPERCEDES THE RACE NOTICE
Hi Coaches & Athletes:
Thank you very much for all of your feedback and ideas as it has helped to formulate a plan for this weekend's races. As everybody is aware, the conditions on our race courses are marginal, especially the classic sprint course. The Jury has reviewed the course, the current conditions and the weather forecast and has unanimously decided to change the racing formats (generally the plan is to reverse days). The plan is as follows:
Saturday – Interval Start Free
U16/U18 – 5km – 2 x 2.5km course (this is not changed other than the day)
Open – 10km – 2 x 5.0km course (this is a change from the current plan as we are going back to the 5.0km course)
Sunday – Sprint Classic
All age categories – Sprint qualifier on the 1.2km course (this is not changed other than the day)
Snow Permitting – Sprint Heats for the top 30 in the open category. (this is a change from the current plan).
Note that requests to race up from U16/U18 to Open will not be permitted from this point.
Sunday Alternative Plan – Interval Start Classic
If snow conditions do not allow the qualifiers to proceed on the sprint course safely, then we will run a short distance Classic Interval race in the following format:
U16/U18 – 1 x 2.5km lap
Open – 1 x 5.0km lap
The final decision for Sunday's race will be made by the Jury at the end of the races on Saturday and will be communicated by WhatsApp Saturday.
Racing will still start at 0830 both days. The draft start lists remains accurate, just for opposite days.
Thank you for your patience in these challenging snow conditions.
The Jury
2023 Western Canada Cup  Race Notice (Updated Nov 29th – Safe Sport addition)
2023 Western Canada Cup  Avis de Course
For more information Please contact Marcus Boyle – Race Secretary at [email protected]
We need lots of volunteers to make this event a success! Thank you for volunteering your time. Please register HERE
Race Committee & Jury
| | |
| --- | --- |
| Chief of Competition | Troy Hudson (Jury) |
| Nordic Canada Race Director | Ilona Gyapay (Jury) |
| Technical Delegate | Tomas Gedeon (Jury) |
| Assistant Technical Delegate | Sherryl Yeager (Jury) |
| Race Secretary | Marcus Boyle |
| Chief of Control | TBD |
| Chief of Course |  Rick Latta |
| Chief of Stadium | TBD |
| Chief of Timing & Results | Zone 4 Team |
| | |
Race Notice:
Start List & Results:
Dec 2 – Individual Start – Free Technique (Start List)
Dec 2 – Individual Start – Free Technique (Full Results)
Dec 3 – Classic Sprint (Start List)
Dec 3 – Classic Sprint (Full Results)
2023 Virtual Team Captains Meetings:
Dec 1st (Friday) Meeting PDF         

Dec 2nd (Saturday) Meeting PDF 

      
Courses:
Saturday, December 2nd (2.5 & 5 km)
Sunday, December 3rd (Sprint)

Event Navigation