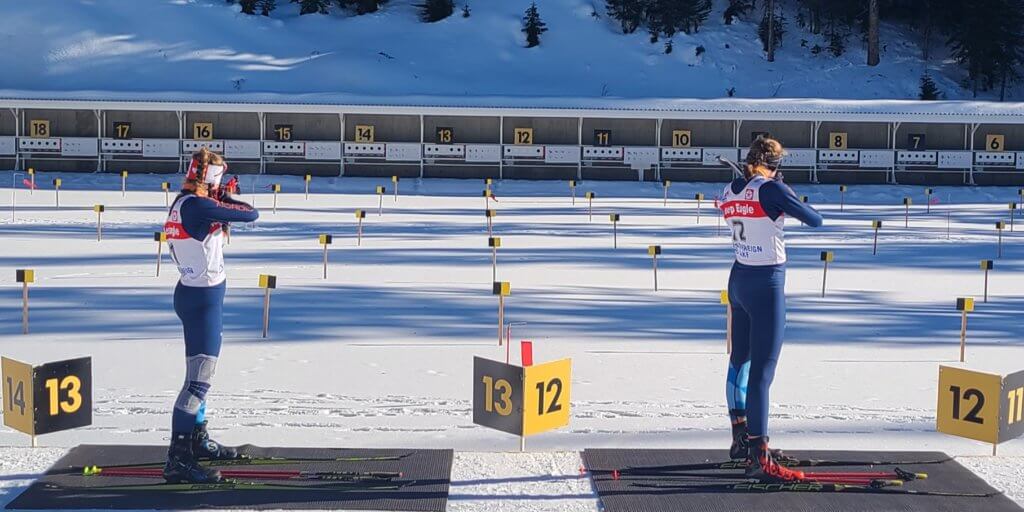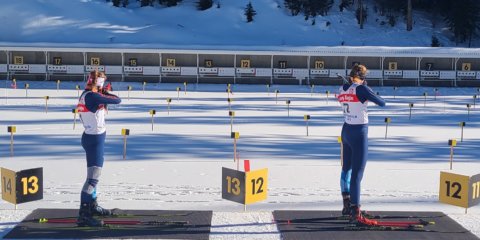 Biathlon NorAm Open / WJYWC and Jnr Cup Tour #2 Trials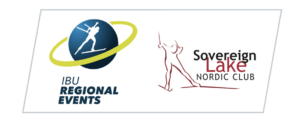 The newest North American biathlon circuit makes its debut at Sovereign Lake Nordic Centre in January 2023! 
Biathlon is back and everyone is invited. SLNC will play host to the first-ever North American Open. This event will feature some of the best biathletes in Canada and the US, vying not only for the overall title but for prestigious spots on Canada's World Junior Championships Team and International Competition Teams. 
Join us from January 5th to 8th, 2023.

–
HOT LUNCHES:
Sovereign Lake Biathlon will be providing hot lunches on January 5th, 7th and 8th during the NorAm Cup #1 & WYJCH Trials event. Hot lunches will be $7 by pre-order only. 
LUNCH ORDER HERE
Lunch Options: Soup or Chilli with bun, sweet treat and a drink.
All Volunteers/Officials at this Event will get a free lunch!

EVENT SCHEDULE
| | |
| --- | --- |
| Wednesday, January 4th – Official Training | |
| 10:30 – 12:30 | Training Women |
| 13:00 | Race Ski Drop Off (Women) |
| 13:30 – 15:30 | Training Men |
| 15:30 | Race Ski Drop Off (Men) |
| 17:00 | Online Team Captains Meeting |
| | |
| --- | --- |
| Thursday, January 5th – Individual Competition  | |
| 9:30 – 10:20 | Zero Women |
| 10:30 | Individual Women Competition |
| 12:30 – 13:20 | Zero Men |
| 13:30 | Individual Men Competition |
| | |
| --- | --- |
| Friday, January 6th – Official Training Day | |
| 10:30 – 12:30 | Official Training Men |
| 13:00 | Race Ski Drop Off (Men) |
| 13:30 – 15:30 | Official Training Women |
| 15:30 | Race Ski Drop Off (Women) |
| 17:00 | Online TCM |
| | |
| --- | --- |
| Saturday, January 7th – Sprint Competition | |
| 9:30 – 10:20 | Zero Men |
| 10:30 | Sprint Men |
| 13:00 | Race Ski Drop Off (Men) |
| 12:30 – 13:20 | Zero Women |
| 13:30 | Sprint Women |
| 15:30 | Race Ski Drop Off (Women) |
| | |
| --- | --- |
| Sunday, January 8 – Pursuit Competition | |
| 9:00 – 9:50 | Zero Men |
| 10:00 | Pursuit Men |
| 11:15 – 12:05 | Zero Women |
| 12:15 | Pursuit Women |
Thursday, January 5th: YOUTH DISTANCE INDIVIDUAL
Saturday, January 7th: YOUTH SPRINT DISTANCE
Sunday, January 8th: JUNIOR DISTANCE PURSUIT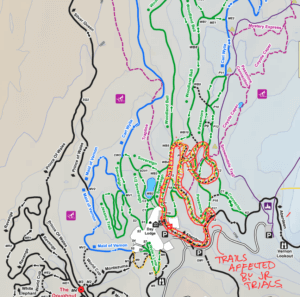 Event Navigation