April 7, 2019 @ 10:00 am
-
12:00 pm
World Cup Wrap Up Fun Relay
You didn't think we were going to leave you high and dry for last day without a fun relay race to wrap up the season, did you? Not a chance!
Dress up as your favorite ski nation and battle it out on our super flat and easy 1km course around the lake. Will it be hard? No. Will it be FUN? You bet!~
| | |
| --- | --- |
| Registration | by 9:30 morning of at the lodge front counter |
| Race Start | 10:00 Event Start (each skier does 2 laps of 1km) |
| Relay Prizes and BBQ | 11:30-12:30 |
| Club Awards | 1:00pm |
| Lodge Closes | 5:00pm |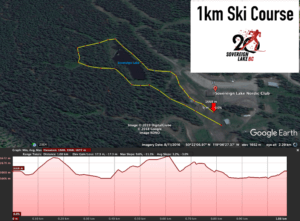 If you want a finish time you better start your own watch. We are not recording your times. It doesn't matter. This is all about the costumes.
You must have 4 people per team, 2 skating, and 2 classic skiing.
You only have to ski 1km each. Even the GM can ski that much.
DRESS UP as your favorite ski nation. There are prizes for the best costumes.
Bring a smile. This is the last day! Enjoy it.
There will be random doping control throughout the event. Drink lots of water beforehand and if you come as Russia… you are a bit of a moving target.
Join us afterward for cake and warm bevies in the lodge. 
Thank you for the AMAZING season ski friends. We can't wait to see you at the start line…in costumes of course.
Guess what……it is FREE for all club members.
Are you a visitor? Show us your day tickets and there is no charge.
BBQ and Cake included.
Register your team at the front counter of the lodge anytime between now and the event or register the morning of until 9:30am on April 7th. Please have the following info available:
Team Name
Team Members (4 People)
Remember this is a dress up event to represent your favorite ski nation. It can be a made-up country as long as the clothing backs it up!
Event Navigation