Welcome to our New Mobile Map Download Centre.
We have created a mobile PDF map that utilizes the GPS functionality of your phone to chart where you are on our trail system, and can even track distances skied throughout your visit. Please follow the link below to download the Avenza Trail App on your phone so you will never get lost again!
*Please note that this app does not use your data while in use on trails but you should be on wi-fi to download the app and maps to reduce data consumption.
Click on the Avenza logo below to forward you to the app download page. This application works on all iPhone and Android devices.

Once you have downloaded the app to your phone search "Sovereign Lake" for all the latest available geo-referenced maps available for our area.
Downloadable Maps
Click on the map file below you wish to download.
Ski Trails Map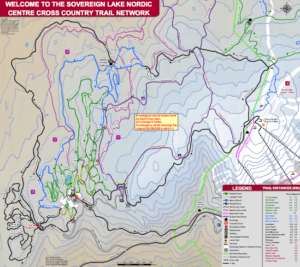 Snowshoe Trail Map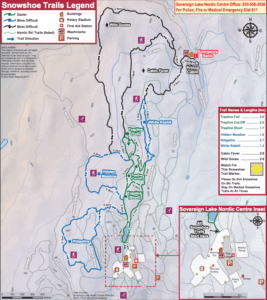 Pooch Pass Map/Dog Trail Access