Welcome to the Sovereign Lake S'Cool Ski Program!
SLNC will continue to book full-day sessions only this winter, with a maximum of 50 participants total (including Teachers, Parents, Instructors, and Children).
We will be accepting winter bookings by email, during the first week of October. Please refer to the S'Cool Calendar for availability and present your preferred dates along with your second preference. We will do our very best to accommodate your request where possible!
Once verified with our Coordinator, you can submit your Confirmation Booking Form.
Please carefully review our 2023-24 **Updates coming soon**S'Cool Ski Program Protocols document prior to booking.
We look forward to seeing you on the snow!
For inquiries and booking, please contact Shannon at  [email protected]
School Bookings will open on October 3rd on a first come first serve basis. 
Our Job Is To Make Winter FUN!
We are looking forward to hosting your students' activities and our S'Cool Ski Team is committed to inspiring active enjoyment of our wonderful ski and snowshoe trails!
Some ** Updates coming soon**Safety Protocols are in place to ensure the safety of all participants and visitors. Please know that we are doing our very best to accommodate your requests as we continue to deliver high-quality programs. We wish you all a safe and enjoyable experience at Sovereign Lake Nordic Club.
Why S'Cool Ski?
SLNC S'Cool Ski Programming provides students with the opportunity to learn the concepts of cross-country skiing and snowshoeing in a fun, safe and inclusive environment. This S'Cool Ski curriculum is part of a nationally sanctioned Cross Country Canada (CCC) program and follows the Long-Term Athlete Development (LTAD) model, currently supported by all Sport Canada Programs.
Skiing Program
"Fit for Life" is Sport Canada's term for describing the need for participation in activities that allow for continual involvement throughout all stages of life. Cross Country is the perfect activity for introducing dynamic balance, cardiovascular exercise, and healthy living habits, all of which are essential to health and happiness. Skiing is a great way to keep active during the winter months.
Snow Shoeing Program
Snow Shoeing has been winter's fastest-growing for almost a decade now. Sovereign Lake Nordic Centre has over 14kms designated, well-marked snowshoe trails and endless powder!
Snowshoeing offers an opportunity for cardiovascular fitness, and dynamic balance and is an amazing way to experience the Canadian Wilderness! Snowshoeing is a valuable addition to your S'Cool ski experience or part of your outdoor education/natural science programs. Students learn about flora, fauna, fitness, map-reading, survival, and wilderness safety.
Our CANSI (Canadian Association of Nordic Ski Instructors) and NCCP (National Coaching Certification Program) certified Instructors will break your class into small groups while they guide your students through an hour of fun-filled education. Each student will receive assistance while learning the basic skills involved in sliding on snow, climbing hills, and of course their favourite… the downhills.
2022-23 Forms *** Updates for 23/24 Season Coming soon
S'Cool Ski Information Teacher Resource Package
Jess4Kids Funding Application Form
S'Cool Ski: Snowshoe Group Form
2023-24 Pricing Structure
Adult Helpers are required to pay the S'Cool Ski Trail Fee, Rentals and lessons are however complementary.
Tickets, rentals & lessons are complementary for organizers and teachers.
MULTIPLE SESSIONS (2 SESSIONS PER DAY )
Skiing Session
Snowshoe Session
Combined Session
Toboggan

 Session

RENTALS
$5.00 + (GST + PST)
$5.00 + (GST + PST)
$5.00 + (PST + GST)
*must bring own
TRAIL FEE
$6.00 + GST
$6.00 + GST
$6.00 + GST
$2.00+ GST
PARENT TRAIL FEE*
$6.00 + GST
$6.00 + GST
$6.00 + GST
$2.00+ GST
LESSON
$7.00 + GST
 $7.00 + GST
$14.00 + GST
*Teacher supervised
Full day sessions provide students the opportunity to learn and practice their skill during their time on the mountain.
We no longer offer half day sessions.
Bookings open October 3rd 2024
Please contact Shannon [email protected]
Making Outdoor Adventures INCLUSIVE to all!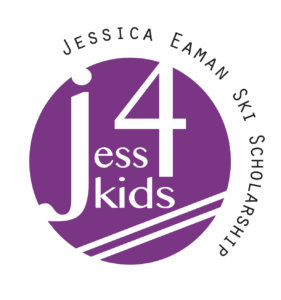 We work closely with the Jess4Kids Ski Scholarship Fund to ensure that all children and schools have access to our ski venue and ski programs.
For more information on subsidized program costs, and to see if your school or participants are in a position to apply for this funding, please contact Troy Hudson at [email protected].

To apply for Jess4Kids Scholarship Funding please click on the link, below.