WELCOME TO OUR WINTERFIT PROGRAMS FOR THE 22/23 SEASON!
Registration is closed but if you are interested in registering for this program please email [email protected] to see if there is still room!
The WinterFit program is a unique opportunity for those who are athletic and adventurists at heart who want to continue to advance their ski techniques and broaden the boundaries of winter activities. Come experience the best that winter has to offer with classic skiing, skate skiing, snowshoeing and backcountry skiing right here in our own backyard. All sessions build towards the culmination of a snow cave building (quinze) and sleep-over for the finale.
With a focus on skill development of all the cross-country techniques, our goal is to create lifelong participants in winter activities.
We are seeking young athletes that have a sense of adventure, a willingness to learn, and a desire to share this unique experience with other like-minded individuals. Regular attendance is expected.
This is NOT a learn-to-ski program. All participants must have either:
previous skiing experience
been in another Sovereign or other club ski program
have taken 3 lessons before Christmas in order to enrol in the program post-Christmas
WinterFit Intro
This program is geared to athletes aged 10-12.  Athletes can expect a fun-filled Saturday morning. This is a light intro to the WinterFit Adventure program.
WinterFit Adventure
This program is geared to athletes aged 13-18.  These athletes are looking for a more comprehensive program that takes place twice a week. Tuesday evenings are geared towards practising and developing classic and skate techniques while Saturday mornings are aimed at adventures.  Look forward to meeting guest speakers that will share their advanced skills with us throughout the season.
* An SLNC
season pass
is required for participants in this program
WinterFit Fun
WinterFit Adventure
Notes
Dates
Nov. 26, 2022 – Mar. 11, 2023
Nov. 26, 2022 – Mar. 11, 2023
The cold weather cut-off for WinterFit is -20 Celsius
Total # of sessions
14
27
Sessions/wk.
1
2
Days

Saturday 10:00-12:00

Tuesday 18:00-19:30

 Saturday 10:00-12:00

No sessions

(TBD)

Cost
$195
$325
Registration Deadline
October 31
October 31
No formal programming: Dec 19-Jan 2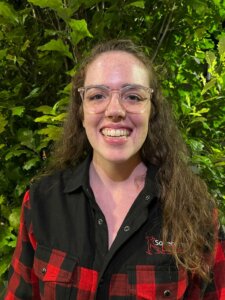 SDP Coach: Deirdra Frank
Deirdra grew up in Vernon skiing with her parents and has been part of the Sovereign Lake ski community for many years. She started out as an athlete on the cross country and biathlon teams, competing in numerous races and events as part of the SLNC Ski Team. Following her younger years of racing, she has worked at Sovereign instructing in our S'Cool Ski Program and as lodge front counter staff. More recently, Deirdra was co-leader for two seasons on the growing WinterFit Program at Sovereign Lake. Deirdra's love for this sport has only ever grown throughout the years. She is happy to combine sports with her business management degree.
"Sovereign Lake is like a home away from home for me."
Volunteer Leaders
Felicia Ogorman
Coaching Experience: Three years in Cross-Country and gazillions of years with other sports
Favorite Trail: Skiing 'neath the trees on Prince of Wales
Words of Wisdom: If the person you are talking to appears not to be listening, be patient. He may just have a little fluff in his ears. – Winnie the Pooh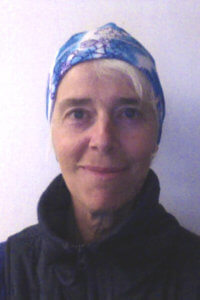 Equipment needs
WinterFit Participants will need classic and skating equipment as both techniques will be taught. Snowshoes will also be used during some sessions.
Rentals are available to Program Participants for $50 for the season or $5/day. Please see Lodge staff for help.
Retail – Stussi Sports in Vernon provides an excellent selection of quality kids and adults gear with advice to match. They also have a rotating "kids gear exchange" program and info on ski swaps. They are a huge supporter of our club, programs and events.
For a thorough explanation on ski equipment please follow the following link Ski equipment and safety
Q. What is the cold weather policy for WinterFit?
Cold weather cut-off for WinterFit is -20 Celsius.