Are you an SLNC Club Member? If so, you get an automatic 10% off your booking!  Upgrade your lesson with Day tickets for only $10 and Rentals for $5!
BEGINNER LESSON   $50/pp

INTERMEDIATE LESSON   $60/pp

ADVANCED LESSON $70/pp

FAMILY "FIRST TIMERS" PACKAGE $140
(for up to 4 people – 2 adults and 2 kids between ages 8 & 17, no participants under 8) Includes rentals + tickets

Cancellation Policy
Should you cancel within 24 hrs of your lesson, $20 will be retained by the club. Any forced cancellations due to adverse weather conditions will not be charged a retention fee. Lessons will be automatically canceled when the air temperature falls below -20.
To Book Lessons
See the calendar below for availability, call the lodge with your credit card info to book at 250-558-3036
Please try and book your lesson closely with another lesson of the same instructor if possible.
(B) – Beginner
(I) – Intermediate
(A) – Advanced
Les Sigal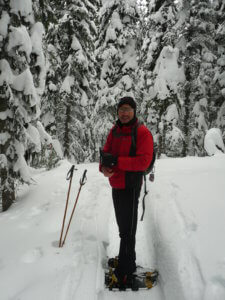 Instructor
Favourite Trail: Passmore to Black Prince cabin
Summer Activity: Mountain biking and Road cycling
Go-To Wax: Swix V40 and CH6 or CH 7
Best Drill: Step, Step, Glide for classic and Double pole, double pole, skate
for skating
Goal for this Winter: Use and hone my instructing skills and coaching skills
Favourite Evening Activity: Sleeping :)
Mae Hooper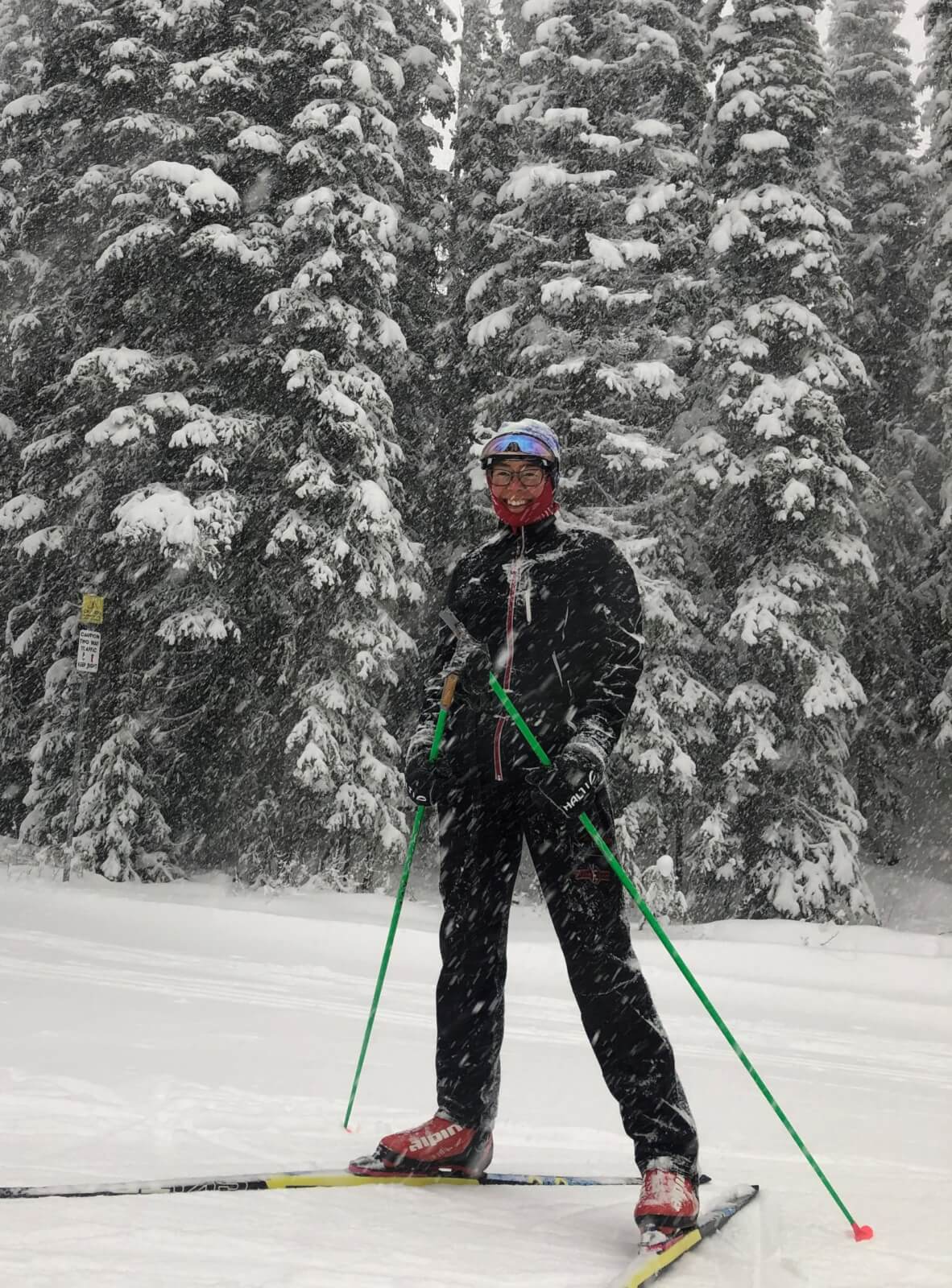 Favourite Trail: Lars Taylor and Aberdeen that often takes you up into the sunshine or the dumping snow! Both are great!
Summer Activity: Trail running with our big dog Bruno, mountain biking, hiking and kayaking.
Go-To Wax, grip and glide: Almost always Rodi Multigrade 0 to -2 for grip and Swix LF6 or LF7/8 for glide.
Favorite Drill: "Double double"-2 double poles down one ski while balancing on that ski before moving to the other ski.
Goal for this Winter: Get lots of people excited about the sport of cross country skiing, whether introducing them to it or advancing them in it!
Favourite Evening Activity: A hot cup of herbal tea followed by some good homemade soup and of course, more food prep for the days ahead!