Are you an SLNC Club Member? If so, you get an automatic 10% off your booking!  Upgrade your lesson with Day tickets for only $10 and Rentals for $5!
BEGINNER LESSON   $50/pp

INTERMEDIATE LESSON   $60/pp

ADVANCED LESSON $70/pp

FAMILY "FIRST TIMERS" PACKAGE $140
(for up to 4 people – 2 adults and 2 kids between ages 8 & 17, no participants under 8) Includes rentals + tickets

Cancellation and Rescheduling Policy
Should you cancel within 24 hrs of your lesson, $20 will be retained by the club.
Lessons will not be rescheduled more than twice, on the third change the lesson will be cancelled and 100% of the funds will be retained by the club.
Lessons will be automatically canceled when the air temperature falls below -20. Any forced cancellations due to adverse weather conditions will not be charged a retention fee.
To Book Lessons
See the calendar below for availability, call the lodge with your credit card info to book at 250-558-3036
Please try and book your lesson closely with another lesson of the same instructor if possible.
(B) – Beginner
(I) – Intermediate
(A) – Advanced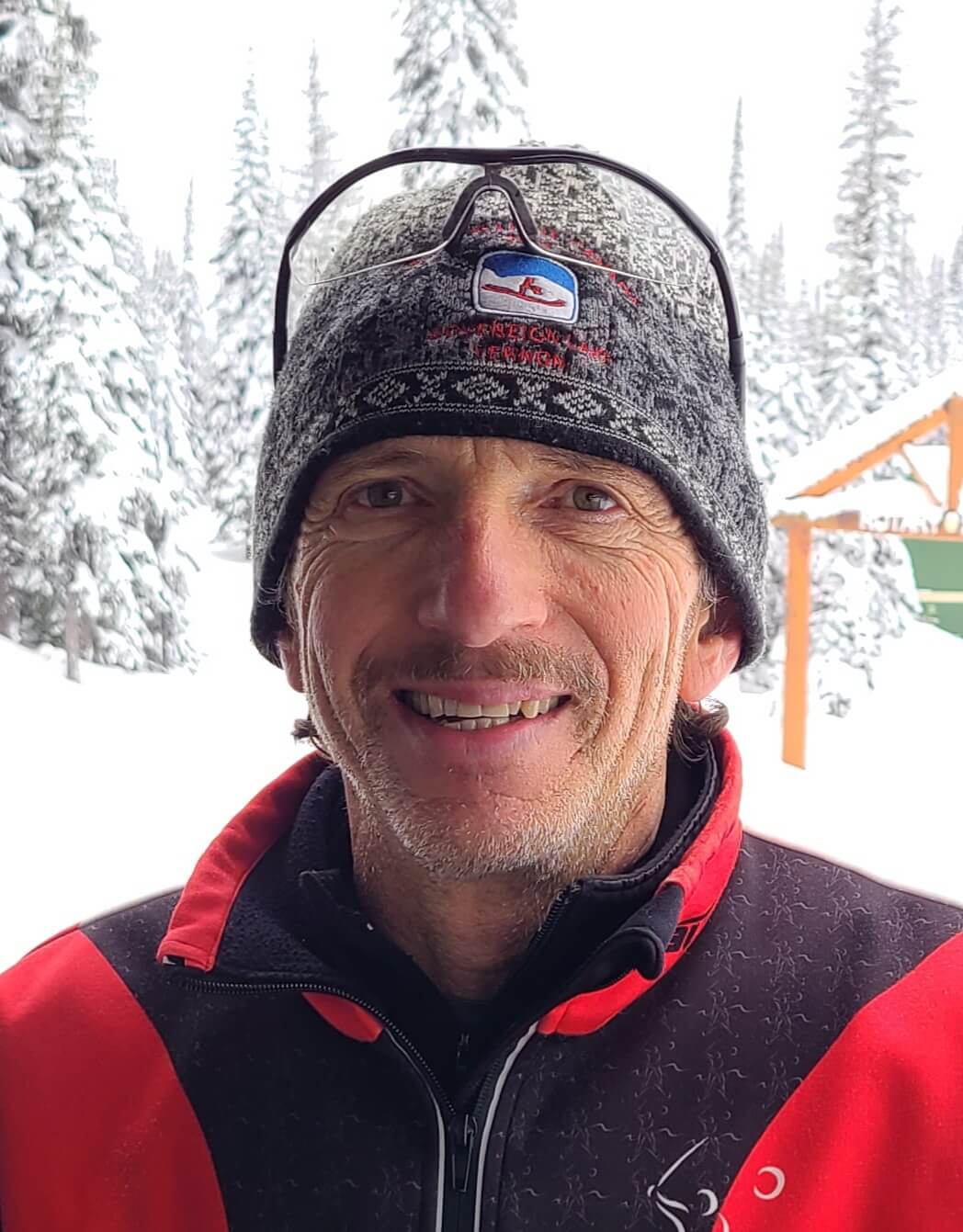 Les Sigal
Favourite Trail: Passmore to Black Prince cabin
Summer Activity: Mountain biking and Road cycling
Go-To Wax: Swix V40 and CH6 or CH 7
Best Drill: Step, Step, Glide for classic and Double pole, double pole, skate
for skating
Goal for this Winter: Use and hone my instructing skills and coaching skills
Favourite Evening Activity: Sleeping :)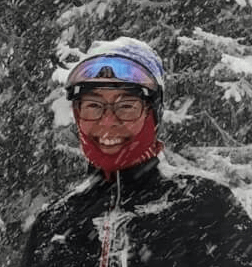 Mae Hooper
CANSI IV (Nordic)
Favourite Trail: Lars Taylor and Aberdeen that often takes you up into the sunshine or the dumping snow! Both are great!
Summer Activity: Trail running with our big dog Bruno, mountain biking, hiking and kayaking.
Go-To Wax, grip and glide: Almost always Rodi Multigrade 0 to -2 for grip and Swix LF6 or LF7/8 for glide.
Favorite Drill: "Double double"-2 double poles down one ski while balancing on that ski before moving to the other ski.
Goal for this Winter: Get lots of people excited about the sport of cross country skiing, whether introducing them to it or advancing them in it!
Favourite Evening Activity: A hot cup of herbal tea followed by some good homemade soup and of course, more food prep for the days ahead!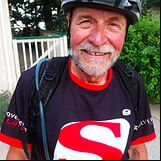 Val Tinker
CANSI III (Nordic), CANSI I (Telemark), CSIA III, Mechanical Engineer
Val has an extensive background coaching in Canada and overseas. He is fluent in Russian and a graduate from the Moscow Automobile /Highway Institute as a Mechanical Engineer. His broad background and passion for winter sports and as an elite level mountain biker has been an excellent addition to skiers of all abilities.
Coaching Highlights: Val coaches because he enjoys the interaction with participants and other coaches during the camps and helping people achieve their personal goals.
Favourite Trail Snack: chocolate
​
Val's skiing adventures include some unusual skiing in the summer, skiing gravel pit slopes on old dh skis, skiing wood chip pile….it is hard to stay away from skiing for too long!
What Val loves about skiing…
In one word – everything. Up or down, freedom of speed not regulated by anyone but me, fresh cool air and , of course, the friends who come along.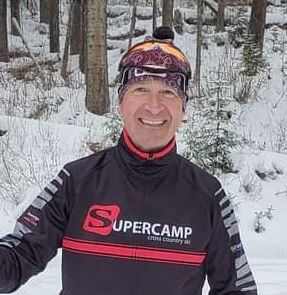 Maurice Quinn
CANSI I (Nordic), CANSI I (Telemark), CSIA III (Teach), Reformed Lawyer
Favourite Trail: Woodland Bell to Black Prince and then home on Silver Queen.
Summer Activities: Mountain Biking
Favourite Grip wax: I am a skin guy but Swix V05 Polar brings back fond memories of classic skiing in my youth in Manitoba.
Favourite Glide wax: SideCut Nano Training Wax
Favourite Drill: skiing slow and compact to promote strong balance and to become more aware of how I am standing (think both grip and glide) on my skis.
Goal for the Winter: to finish each day upright, with a smile on my face wanting to do it again!
Favourite Evening Activity: Exploring my love of cooking. And, of course, full moon night time skis where you can turn off your headlamp and be quietly gliding through a beautiful quiet forest.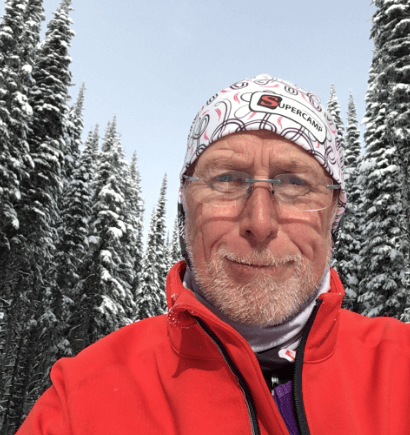 Murray Wood
CANSI IV (Nordic), CANSI I (Telemark), PMBI mountain bike instructor level I, moonlights as a Pedorthist
Favourite Trails: always always like skiing the Loppet Loop.
Summer Activity: gravel riding, getting out on the water on the paddle board and surf ski or out rigger.
Go to wax: this winter started using the ULLA system, yes it works well and keeps my skis slippery.
Best drill: anything to do with balance .. double tap drill.
Goal for this winter: stay healthy, happy and and always stop and listen to the winter silence.
Favourite evening activity: after work go for a ski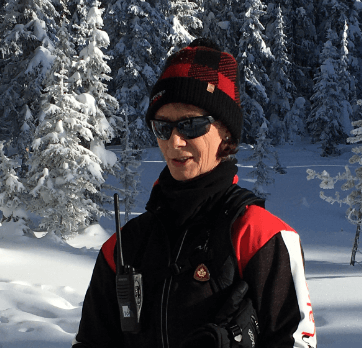 Frances Weeks
CANSI I (Nordic) and the SLNC Ski school director
Favourite Trail: Jessica's Trail
Summer Activity: Horse riding, hiking, camping
Go to Wax: Quick Glide
Best Drill: Helicopter Recovery!
Winter Goal: Covid-free
Favourite Evening Activity: Moonlit snowshoe