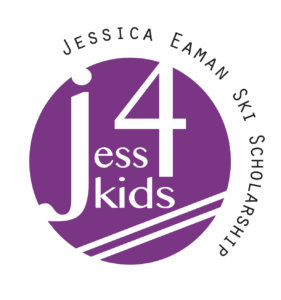 Jessica Eaman was a vibrant young woman who died tragically in a motor vehicle accident in March of 2012 at the age of 26. Jessica was passionate about cross-country skiing, the environment, and sustainable living.
Jessica was an avid cross-country skier at Sovereign Lake Nordic Club. She started skiing as a child in the Jackrabbits program. She raced, coached, and at the time of her accident, she was working at Sovereign Lake and studying at UBC. She was a face recognized for her smile, her expertise in fitting newbies up with skis and describing the trails. She played a large part in the day to day operations and showed immense support for the children and youth in the Jackrabbits program at Sovereign Lake Nordic Club.
The JESS4KIDS fund (Jessica Eaman Ski Scholarship 4 Kids), created in Jessica's memory, provides funds to children and youth who would not otherwise be able to afford cross-country skiing or snowshoeing opportunities.
To apply for funding through the Jess4Kids Fund please contact the Sovereign Lake Nordic Club directly. The Jess4Kids Committee reviews all applications prior to approval.
2018-19 Jess4Kids Application Form
Thank you to our amazing 2018 Jess4Kids Ski Tournament sponsors!
1609 Restaurant, Affordable Auto, Attridge Snow Ski Wake, Back to Earth Enviro Products, BNA Craft Beer, Body Shop, Bounce Hire, Bourbon Street Bar and Grill, Brown's Social House, Bulldog Hotel & Grand Cafe, BX Press, City Furniture Vernon, CK Design Kitchen & Bath Cabinetry, Coldstream Dry Goods, Cotton's Chocolates, Designers Gallery, Envy Apparel, Flight Centre, Gentleman's Barber Shop, H.B. Pizza, Hilltop Subaru, Hillview Golf Club, Home Depot, Ida's Bakery, Janice Barr, Kal Tire, Lavington Roses, Little City Merchant, Long John's Pub, Lumby Health Foods, Mary Kay, M&M Food Market, Mae Hooper, Nancy Vince, Nixon Wenger, Ogopogo Salsa, Okanagan Spirits, Olive Us, Olympia Cycle and Ski, Oranj Fitness, Out of Bounds Bistro, Pinheads Bowling Alley, Ratio Coffee, Rosebank Farm, Safeway, Sara's Ruff House, Save On Foods, Scotia Bank, SilverStar Mountain Resort, Sovereign Lake Nordic Club, Spallumcheen Golf Course, Sproing Creative, Spruce Salon & Spa, Station BBQ Smokehouse, Studio and Artisan Market, Stussi Sport, Sun Country Cycle, Swan Lake Nursery Land, Triumph Coffee, True Outdoors, Universal Hair Studio, Valley Marine, Vernon Kees Tae Kwan Do, Vernon Motor Sports, Vernon Yoga, Village Ski Shop.