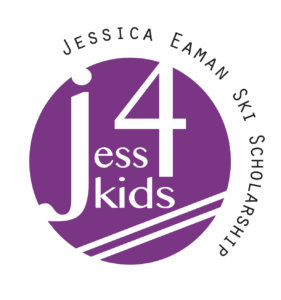 Jessica Eaman was a vibrant young woman who died tragically in a motor vehicle accident in March of 2012 at the age of 26. Jessica was passionate about cross-country skiing, the environment, and sustainable living.
Jessica was an avid cross-country skier at Sovereign Lake Nordic Club. She started skiing as a child in the Jackrabbits program. She raced, coached, and at the time of her accident, she was working at Sovereign Lake and studying at UBC. She was a face recognized for her smile, her expertise in fitting newbies up with skis and describing the trails. She played a large part in the day-to-day operations and showed immense support for the children and youth in the Jackrabbits program at Sovereign Lake Nordic Club.
The JESS4KIDS fund (Jessica Eaman Ski Scholarship 4 Kids), created in Jessica's memory, provides funds to children and youth who would not otherwise be able to afford cross-country skiing or snowshoeing opportunities at Sovereign Lake Nordic Club.
To apply for funding through the Jess4Kids Fund please contact the Sovereign Lake Nordic Club directly. The Jess4Kids Committee reviews all applications prior to approval.
Apply Today
Who can apply:  School Groups from Regional School Districts, OKIB, Splatsin FN, as well as any youth residing in the North Okanagan area can apply to the Jess4Kids Ski Scholarship Program for funding for the 2022/2023 season.
What can J4K funding cover? Equipment rentals, tickets/passes, bussing.
All applications are reviewed by the JESS4Kids committee.