Living Wage for Families BC encourages employers to pay a living wage as well as advocates for government policies that would help families make ends meet. SLNC was the very first Ski Area Employer in Canada to institute a Living Wage for all of its staff. We joined this program back in 2019.

SLNC joined Biosphere Adhesion Program through TOTA three years ago in an effort to create a more sustainable tourism destination through the thoughtful and responsible pursuit of best practices to reduce consumption, waste, carbon footprint, faith and equitable treatment of employees, and creation of a culture that was both environmentally and ethically responsible in the club's governance.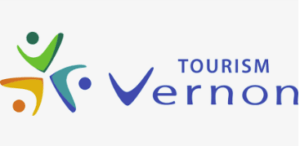 We are proud to work directly with Tourism Vernon and the Vernon Tourism Commission to provide winter sports destination tourism marketing value in Vernon. We collaborate to ensure that events, programs and visitor experiences through day ticket sales are a high priority of the City of Vernon Tourism Staff in driving guests to our facility during the winter months. SLNC also utilizes Coop Marketing Funds to help bring more winter visitors to the region through marketing and advertising campaigns. Troy Hudson (SLNC GM), sits on the Vernon Tourism Commission as the Wintersports (Ski) Representative since 2019.

Silver Star Mountain Resort is an incredibly important partner on so many levels. We share 105km of daily groomed ski trails (the largest in Canada), are partners in XC Supercamps (early-season ski camps for adults with a focus on building strong technique and confidence at all skill levels with over 450 annual campers), share Ticket and Season Pass product through our Add-On Programs and have created one of the most talked-about ski events in recent history, the Sovereign2SilverStar Ski Marathon. We have a lot to be proud of when we collaborate together!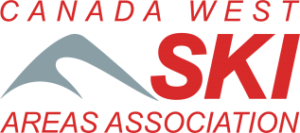 The Canada West Ski Areas Association (CWSAA) is a not-for-profit trade association that represents the Ski Areas of Western Canada. Its primary areas of focus are safety and risk management, sustainable market growth, people and talent development, and government advocacy. SLNC works closely with CWSAA to develop a comprehensive Health and Safety Policy and Procedures along with being actively involved in COVID guidelines and planning during the pandemic.

Cross Country Ski Areas Association is a non-profit organization representing member ski service providers. The Association's purpose is to promote the growth and improve the quality of cross country ski operations in North America. As advocates for the Cross country ski community, CCSAA helps to implement and advocate for the long term viability and feasibility of facilities across the continent.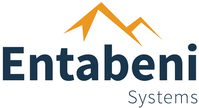 Entabeni Systems takes pride in providing world-class software and hardware engineering in true ski bum style. Entabeni has been our primary ticket and sales software program for the last three years and has increased efficiencies on online ticket sales, season pass and program registrations. Entabeni is based in Colorado and serves primarily the alpine ski resort industry. SLNC was the first nordic facility to work with the resort software firm and has helped to develop a nordic specific product with their team. We are excited to work with a product developer that provides flexible management systems for our expanding business.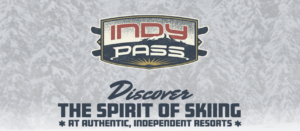 The Indy Pass represents independent resorts in 28 states and provinces and offers quality skiing and riding within a few hours of most skiers in North America. Explore our five regions and plan your own adventure discovering new mountains, ski towns and the best runs of your life. SLNC was the very first Nordic Centre to join Indy Pass which has now created an Indy XC Pass for the 2022-23 season! Indy Pass now offers a network of top cross country resorts from across North America. All Indy Pass holders will receive two trail passes at each resort in addition to their 2 days at downhill resorts. The information on this page is for Indy Pass XC only and does not include privileges at downhill resorts. Indy Pass developed the program in partnership with the Cross Country Ski Areas Association (CCSAA) and will donate 10% of pass sales to the non-profit group.