Sovereign Lake Nordic Club in partnership with Okanagan School District #22 Snowsports Academy, offers Western Canada's only high-performance training program Cross Country and Biathlon athletes in grades 8 through 12. This program caters to athletes with a commitment to academic and athletic excellence within the common high school timetable.
This Program, while catering to our own ski community, has established a pathway to post-secondary excellence, tying in with our new U23 High-Performance Program. For athletes who intend to ski throughout university, our program partners with UBCO and Okanagan College to provide a seamless transition from high school to Post-Secondary Academics.
International caliber coaching staff guide you through your high school racing career. Sovereign Lake is unparalleled when it comes to early and late season training opportunities, hosting the first and last on-snow camps of the season in partnership with CCBC. With FIS and IBU races planned each season at our venue, there is a real hometown advantage for athletes attending our program.
Eligibility:
Currently enrolled in a Regional High School in Grade 8 through 12. Need help finding a school?

Contact Us

Must register in the SLNC Academy XC or Biathlon Academy Program online

HERE

.
An online Onboarding Session is required*
Maximum 30 participants for the 2022-23 season
Registration Deadline: June 30th, 2022.
Why Join the SLNC Ski Academy?
Integration with Okanagan School District #22 provides students with daytime training in Block A/B of the common timetable permitting the entire ski team the chance to train together, regardless of school or grade,
Bussing support is planned for the 2022-23 season to decrease reliance on parent driving. There will be a monthly bussing fee throughout the training season to offset this cost.
All Grade 11 and 12 students will attain NCCP Introduction to Community Coaching and Community Coaching Courses as part of their curriculum with scheduled Bunny Rabbits and Jack Rabbits Coaching sessions.
A CANSI Level 1 Instructors Course may be offered at a discount for Academy athletes.
Full Waxing Support and Coaching Support at Team Led events,
Athletes receive a Physical Education credit.
*Consultation and approval to register for this program must be given by XC Ski Academy Coach Jacqueline Akerman and Snowsports Nordic Academy teacher Glen Stiven before registering. This is to ensure that the Academy is a good "fit" for student athletes and that they are aware of  – and appropriately prepared for –  the demands of Academy training and academic study.
Program Details
| | | |
| --- | --- | --- |
| Dates | PERIOD 1: September 8, 2021 - February 6, 2022 / PERIOD 2: February 8 - March 27, 2022 | |
| Sessions per Week | P1: 5 / P2: 3 | |
| Days | Monday, Tuesday, Wednesday, Thursday and Friday during "A/B" Block | |
| Length of Session | 1.5-2 | |
| Cost | $2500 | |
| Registration Deadline | June 29, 2022 | |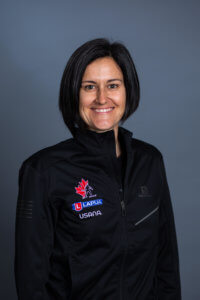 Head Coach: Jacqueline Akerman
Bio Required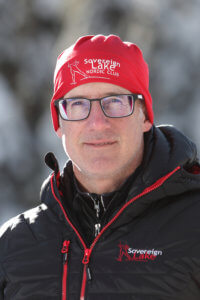 Assistant Coach: Paul Hardy
Bio Required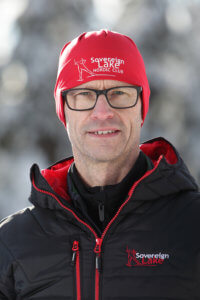 V-Learn Coordinator: Glen Stiven
Bio Required
Program Details
Dates

September 8, 2021-February 6, 2022

Sessions per Week

5

Days

Monday, Tuesday, Wednesday, Thursday, and Friday during "A/B" Block

Cost

$2500

Registration Deadline

June 29, 2022
Register