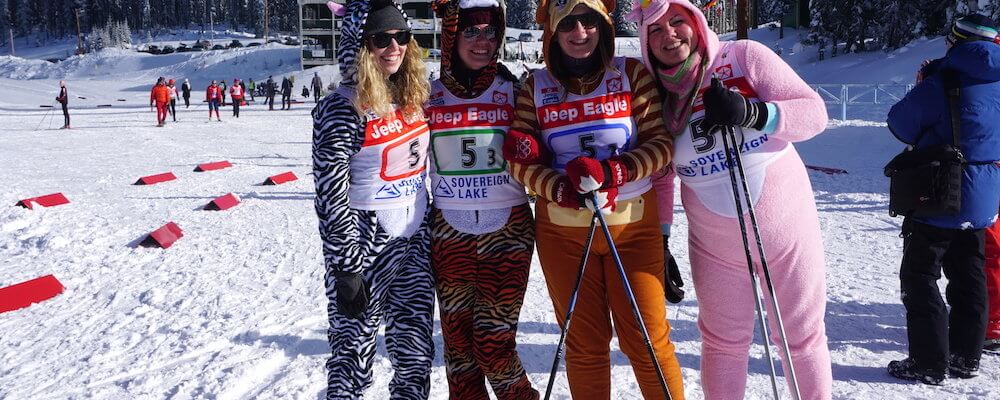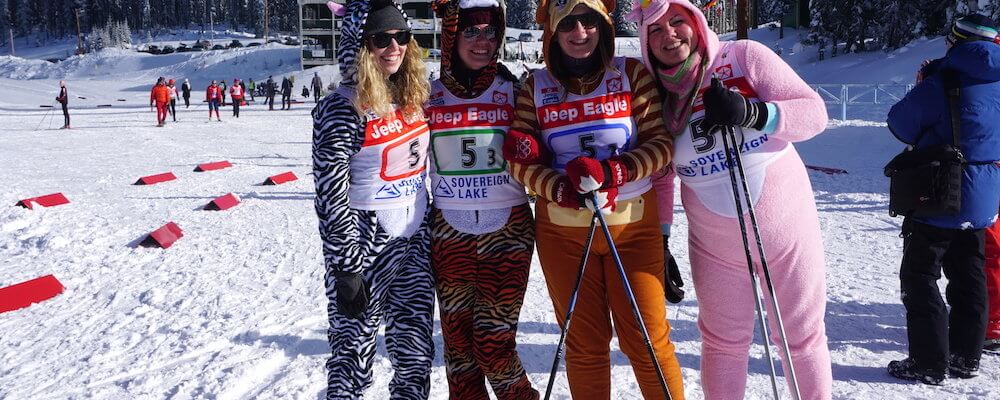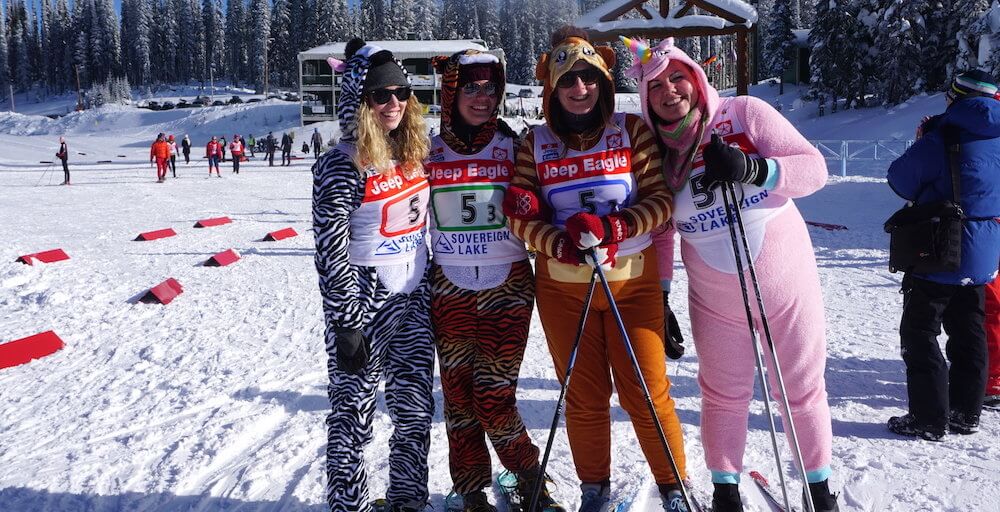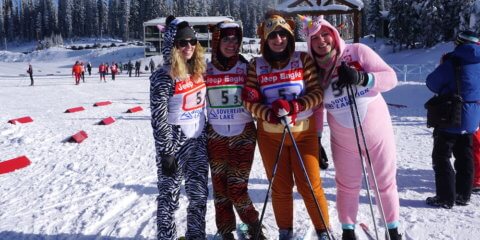 February 8, 2020 @ 12:00 pm
-
3:00 pm
Jess4Kids Team Challenge
Dress Up in Team Costumes and bring friends, family or co-workers together to form teams of 4 to take part in our Relay Challenge. 2 skiers and 2 snowshoers will duke it out with other teams for glorious prizes. There are awards and prizes for best costumes so make it count!
Cost: $10 pp
Location: Sovereign Lake Nordic Club
Registration: (250) 558-3036 or by 10:30am day of event
Time: Commences at noon. 
Maximum Participants: none
All proceeds got to the Jess4Kids Ski Scholarship Fund, a fund created in memory of Sovereign staffer Jessica Eaman who lost her life in 2013. This fund provides ski and snowshoe experiences to underprivileged children, families and financially restricted schools in our community.
Soups On! Try the North Okanagan Valley Gleaners soup – made from surplus Okanagan produce, dehydrated into a nutritious mix, ideal for skiers and snowshoers! Available to all participants and fans at Sovereign Lake's Annual Jess4Kids Team Relay Challenge. Gleaners' soup feeds the hungry around the world – try it today. Volunteers at Gleaners are needed all year round: email [email protected] for more info.
Event Navigation