The Masters HP Program will consist of three sessions per week and a winter training plan focused on providing participants the tools to take part in Regional Loppet racing, World Masters Championships and the S2SS Marathon.
The training plan will be primarily focused around World Masters 2022 in Canmore, AB, Canada.
Mike Bell our Masters HP Coach will lead this group with an assistant and will provide a training plan from November to April enabling you to reach your training targets. This group will be using Training Peaks as a data entry and extrapolation tool to track training targets throughout the winter.
Contact: Mike Bell [email protected]
We will accept up to 40 athletes for the 2021/2022 season
Masters HP
Notes
Dates
November 16, 2021-    Mar. 30, 2022
*Temperature cut-off is -20 Celsius
Total # of sessions
54+
Sessions/wk.
1-4
Days

Tuesday 16:00-17:45 OR  18:00-19:30

Saturday 9:00-11:00

Meet in front of tech building

+

possible weekend camps

*Masters HP will be encouraged to participate in the Head Lamp Heroes night race plus other races to help raise their level in preparation for the Masters World Cup and S2S
.
Cost
$500
**Program cost includes Masters XC membership which enables access to 3 other sessions/wk
Registration Deadline
October 31 or when program is full
Program Details
| | | |
| --- | --- | --- |
| Registration Deadline | October 30, 2021 | |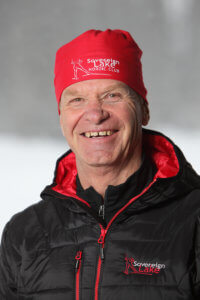 Mike Bell, Masters HP coach
CANSI III, XC Supercamps "Original," B.Phys.Ed / Exercise Physiology / ED Cert UBC, U of M and Gonzaga U
Favorite Trail: Passmore
Years Coaching: 30+
Why Coach?: Fun to watch people improve their technique and fitness
Favourite Food? Pasta & Ribs
Words of Wisdom: Ski smooth, ski smart
Will you allow drop-ins?
Drop-ins will be not be permitted for the 2021/22 season.
Nov 5th: Saturday Nov 14th at 9 am meet near wax hut for meet and greet. Classic skiing, bring rock skis as conditions are marginal.
Register