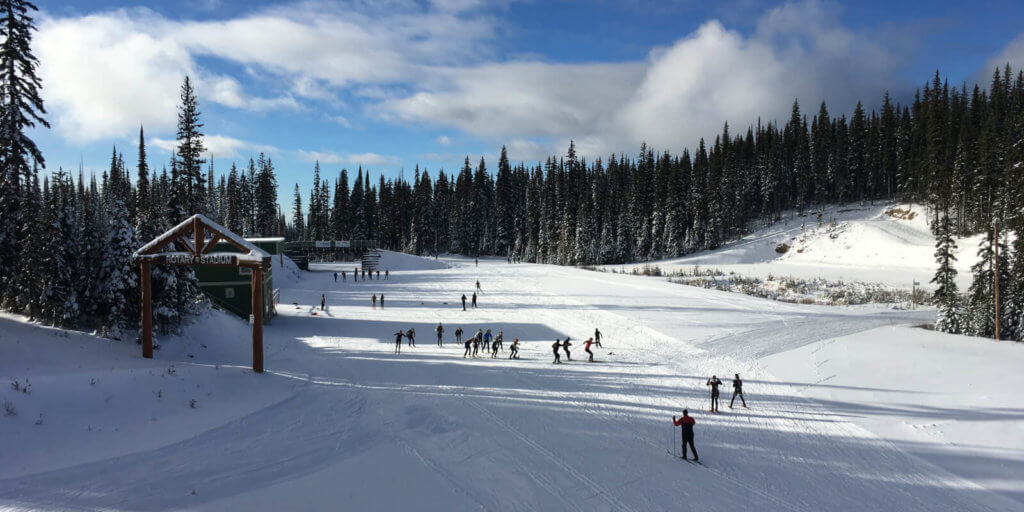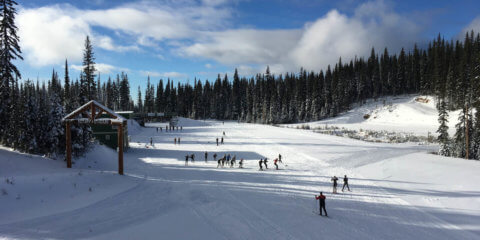 November 3, 2018 @ 1:00 pm
-
3:00 pm
|
Recurring Event
(See all)
One event on April 18, 2021 at 1:00pm
Intro to Community Coaching (ICC) Courses
Introduction to Community Coaching 
It is with great pleasure that we are able to launch CCC's Intro to Community Coach e-learning module.
Here is an overview of what exactly is available, for what purpose and what each option entails:
Coaches need to sign in into their Locker account https://thelocker.coach.ca/account/login?ReturnUrl=%2f  (which they first need to create if they do not have one yet) and click on the e-learning tab on their Locker homepage. By default the multisport e-learning options will load.
Coaches need to open the roll down menu at the top and select "cross country skiing". Two options will then be listed:
The ICC revision e-learning module is intended exclusively for coaches who are already credited with Intro to Community Coach training (online module or workshop) and wish to do a revision or fill some specific gaps in their previous ICC training. For this reason, coaches can do the ICC revision module for free and navigate freely within the module's table of content. If coaches proceed to the very last slide of this module and click on the button to complete the module, this ICC revision module will get credited to their transcript but coaches will not earn any PD points towards maintenance of certification. Please note that coaches who did the Intro to Community Coach workshop previously but have not done the Community Coach workshop yet should definitely do this ICC revision and focus on step 2 (LTAD for cross country skiing), step 3 (Values and Ethics in Coaching) and step 8 (Introducing Competition to Children) as these modules were originally part of the Community Coach workshop but not anymore. Coaches will still get credited with Making Ethical Decisions by attending the Community Coach workshop for this year (although not part of the workshop anymore) as a transitory measure. This will allow them to proceed with doing the MED online evaluation for free.
"Introduction to Community Coaching" in the menu is the regular e-learning module that all new coaches must now do. Overview:
a.  All coaches first need to complete the Coach Initiation in Sport module (CAC multisport module) before they are allowed to do CCC's Introduction to Community Coaching module. Coaches can select the Coach Initiation in Sport e-learning module under the multisport menu. They simply won't be able to proceed any further without having this multisport credited first.
b.  The registration fee for the Introduction to Community Coaching module is $52, payable by credit card.  Sovereign Lake Nordic Club will reimburse these costs back to the coach when a receipt is provided.
c.  Coaches can expect to take 4 to 5 hours to complete the module if they are thorough but once started they can exit the course at any point and when they return subsequently they will be able to continue exactly from where they last exited the module. NB: This information is provided at the start of the module.
d.  The left side menu in the module (table of content) that appears permanently on every slide has restricted navigation, ie coaches cannot skip any step or any slide. They must start with the Intro on slide 1 and proceed from there. Once steps and sub-sections have been visited and completed though, coaches can navigate back and forth within the completed steps to date. NB: This information is provided at the start of the module.
e.  It is very important that coaches proceed to the very last slide of the module and click on the completion button to get this training credited to their transcript (updated automatically). If coaches are certified in another sport or for another cross country ski NCCP context, they will also earn PD points for having completed this module.
Additional ICC Course information=For all coaches that complete this on-line module, Sovereign Lake Nordic Club will host a ICC Q & A and practical applications session at Ratio Coffee on November 3, 2018 from 13:00-15:00.
Event Navigation