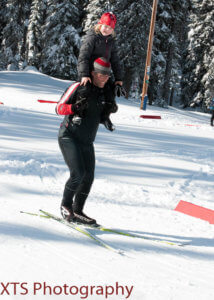 On July 15th, Darren Derochie tendered his letter of resignation to SLNC effective immediately.
Darren has provided over 8 years of quality service to our club and we are proud of his accomplishments during his time as Club Coach and with his efforts in developing the JD and Academy programs. Although his time with our racing development programs has been his primary focus, Darren's enthusiasm and energy reverberates throughout the entire program and club.
We want to congratulate Darren in his new job with Vernon Toyota. He will undoubtedly be a tremendous asset to their sales team.
The club will assemble a committee of 3 people to administer the hiring of a new club coach, consisting of the GM, a Board Member, and a Programs Committee Representative. The goal is to have a new coach in position for early September.
On behalf of all of us at SLNC we wish Darren all the best in his future endeavours.