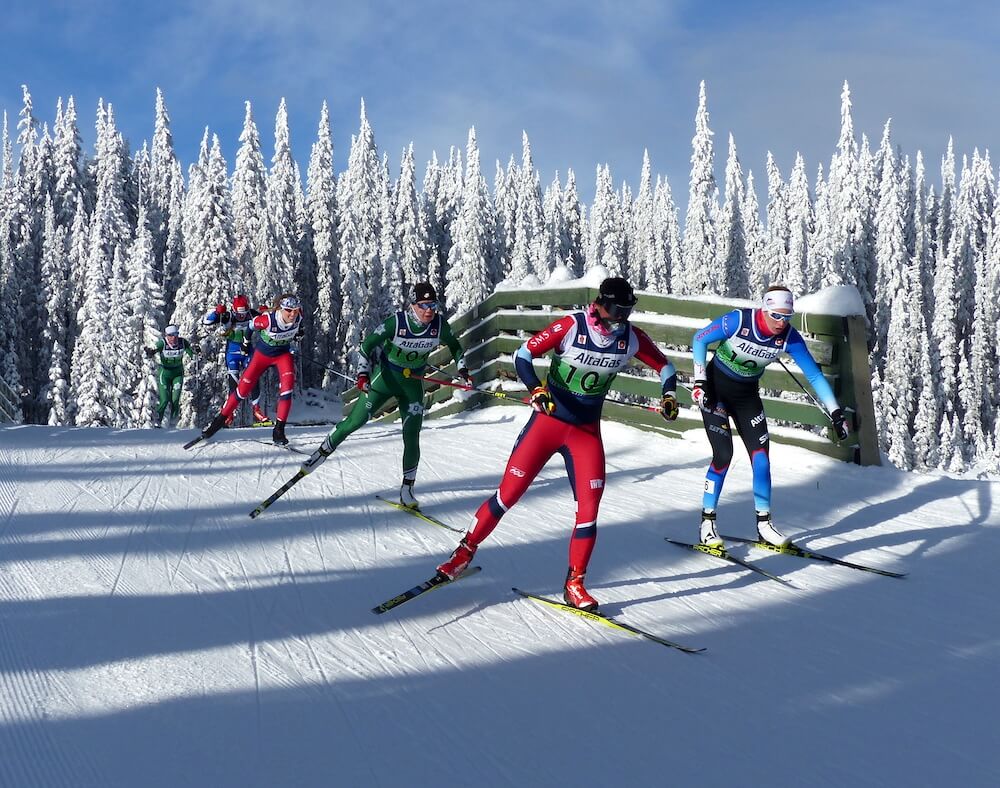 Sovereign Lake hosted a major cross country skiing event last weekend, thanks to more than 100 volunteers who put in the time and effort to create a successful race weekend for hundreds of visiting racers.
The NorAm series is one step below the World Cup and is used to qualify racers to move up to the World Cup, the World Championships, and the national team. The US SuperTour series is the same level, but for American racers.
Both series came to Sovereign Lake last weekend, along with every top skier in North America. 8 PyeongChang Olympians were spotted on the trails, among the 450 skiers who raced each day. Athletes from Alaska, Québec, Vermont, California, Colorado, New Hampshire, and Alberta made their way onto the podium, while over 200 young BC skiers got to ski the same courses as the top stars.
Want to know more about the races and what the athletes thought about their visit to our trails? FasterSkier was covering the event and has video interviews and photo galleries here.
This event helps develop young athletes, earns money for the club, and attracts interest from cross country skiers all over North America. Without our volunteers, none of this would be possible.