The Masters High-Performance Group from SLNC has been preparing to race at the Masters World Cup 2019 in Norway over the last 2 seasons. With the expert guidance from our Program Director, Eric de Nys, and the disciplined approached by our skiers we've exceeded all expectations.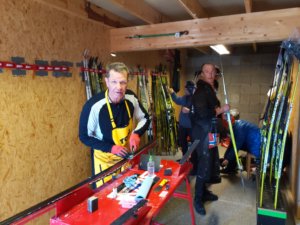 23 Sovereign skiers joined forces with 31 other BC skiers and 50 more from other parts of Canada to make up the largest Canadian contingent on record to attend these games. The Canadian group represents an age spread of 40 years and many more years of ski racing experience.
The trip began with 8 of our skiers spending a week at altitude in Italy. We stayed at Seiser Alm – a ski resort known by National team skiers as the place for acclimatizing before big race series. We had such a relaxing ski experience that it
was actually hard to leave. Good skiing, beautiful scenery and very warm temperatures.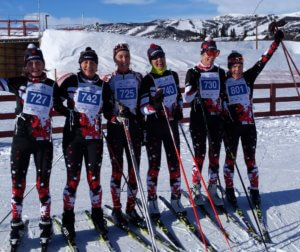 Our larger group of skiers met up on March 4th in Oslo and then boarded buses and travelled to Beitostolen where the Master's is being held. This quintessential Norwegian community is situated at the base of a huge plateau with mountain ranges in the background. Skiing goes on forever – the touring is so inviting that it's hard to remain focused on the race course when so many unexplored kilometres lay outside the doorstep of the hotel. Many of our group has expressed the desire to return and enjoy what this area has to offer.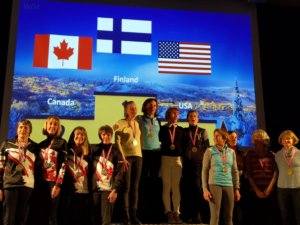 The racing hasn't disappointed. The Sovereign group travelled with a wax team – Mike Bell and Joel Knoff. These two guys have worked early mornings and late evenings to ensure the ski group had fast skis when it was their turn to fly around the course. Our skiers commented on the fact that these were the fastest skis they'd ever been on. There's nothing quite like tucking down a hill and passing other competitors on the glide.
The goal of competing, as a Master's athlete, is "personal improvement" – to ski faster today than you would have without all the training, coaching and support. Everyone met that goal – and everyone feels like they've earned a personal victory. It's truly motivating to ski against your own age group from Nordic countries around the world and share in the competitive spirit.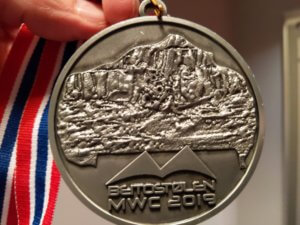 The MWC has 2 races left in their schedule as I write this note. Both 30km classic and 30 km skate will happen in the final 2 days of our stay in Beitostolen and then a smaller group is off to participate in the famous Norwegian Birkiebeiner. The Canadian Team has also received top honours from the Organizing Committee here in Beitostolen for Team Spirit, our new Race Suits, as well as great performances.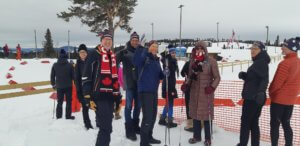 To stay up to date with our Masters across the pond in the temple of Cross Country Skiing by visiting their Masters World Cup 2019 Facebook Page. 
-Article submitted by Pat Pearce