FOR IMMEDIATE RELEASE: NORDIQ CANADA.
December 6th, 2021
RACE CHANGE NOTICE
BlackJack Ski Club Stop on Western Canada Cup Series Moves to Sovereign Lake Nordic Club, December 11-12
 VERNON, B.C.—Due to a lack of snow at the Black Jack Ski Club in Rossland, B.C., the second Open/U20 races on the Western Canada Cup Series calendar will be held at Sovereign Lake Nordic Ski Club near Vernon, B.C., December 11-12, 2021, Nordiq Canada announced on Monday.
Thanks to the hard work by the Organizing Committee and dedicated volunteers, Sovereign Lake Nordic Ski Club hosted the first Canada Cup races of the season, along with the Mexican Ski Nationals, this past weekend where many of the nation's best U20 and Senior level skiers in Western Canada took advantage of great snow and amazing courses.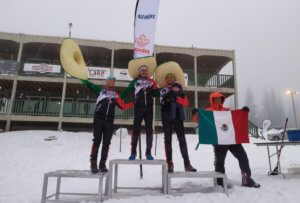 Working with our Divisional partner and host Organizing Committees, Nordiq Canada's events team made the difficult decision to keep the senior level athletes at Sovereign Lake Nordic Ski Club for a second-straight week where snow conditions are better for U20 and Senior level racing.
As a result, a 5/10km classic interval start race will be held on December 11, followed by a 10/15km skate-ski mass start race on December 12.
On behalf of everyone at Nordiq Canada, we want to thank our community for working together to find solutions during these unfortunate circumstances delivered by Mother Nature. We would especially like to thank all of the volunteers at Black Jack Ski Club who worked tirelessly in an effort to host many of the nation's best young skiers in the region, as well as our friends at Sovereign Lake for stepping up to help at the last minute and ensure Canada's U20 and Senior cross-country skiers had an opportunity to race.
Should you have any questions with regards to this schedule change, please contact the Local Organizing Committee at [email protected]
Nordiq Canada is the governing body of para-nordic and cross-country skiing in Canada, which is the nation's optimal sport and recreational activity with more than one million Canadians participating annually. Its 60,000 members include athletes, coaches, officials, and skiers of all ages and abilities. With the support of its valued corporate partners – Haywood Securities Inc., AltaGas, Swix, and Lanctôt Sports– along with the Government of Canada, Canadian Olympic Committee, Canadian Paralympic Committee, Own the Podium, and B2Ten, Nordiq Canada develops Olympic, Paralympic, and World Champions. For more information on Nordiq Canada, please visit us at www.nordiqcanada.ca.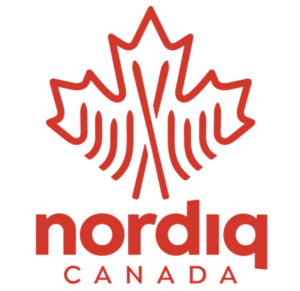 Western Canada Cup #3-4 Event Page
Western Canada Cup #3-4 Race Notice
WCC 3/4 Athlete/Coach Registration Page