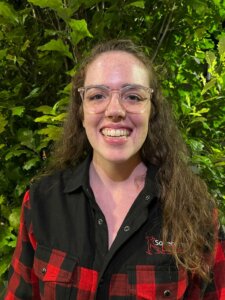 Deirda grew up in Vernon skiing with her parents and has been part of the Sovereign Lake ski community for many years. She started out as an athlete on the cross country and biathlon teams, competing in numerous races and events as part of the SLNC Ski Team. Following her younger years of racing, she has worked at Sovereign instructing in our S'Cool Ski Program and as lodge front counter staff.
More recently, Deirdra was co-leader for two seasons on the growing WinterFit Program at Sovereign Lake. Deirdra's love for this sport has only ever grown throughout the years. She has always wanted to combine sports with her business management degree. Deirdra is excited to start her new position as the Programs Administrator and Skill Development Programs Lead.
"Sovereign Lake is like a home away from home for me."
Deirda will be starting her new position with the club on September 2nd.