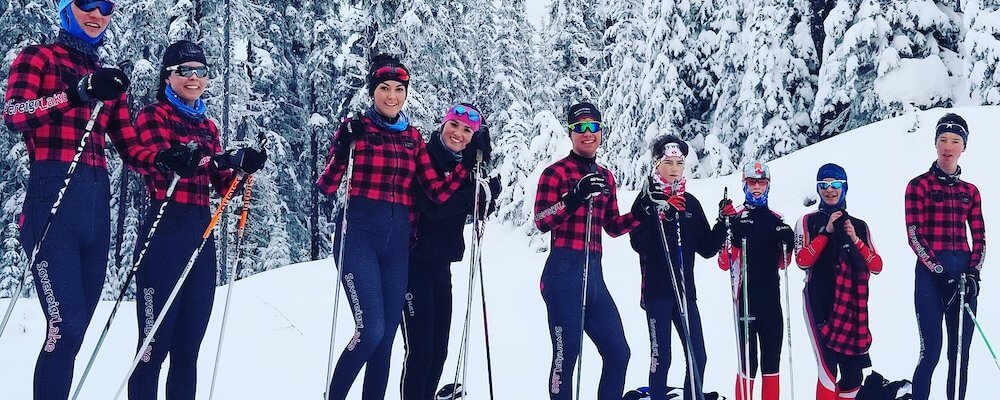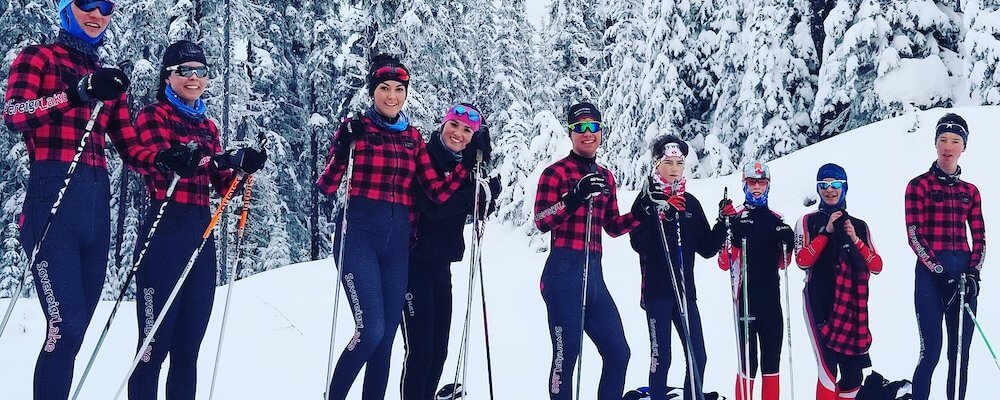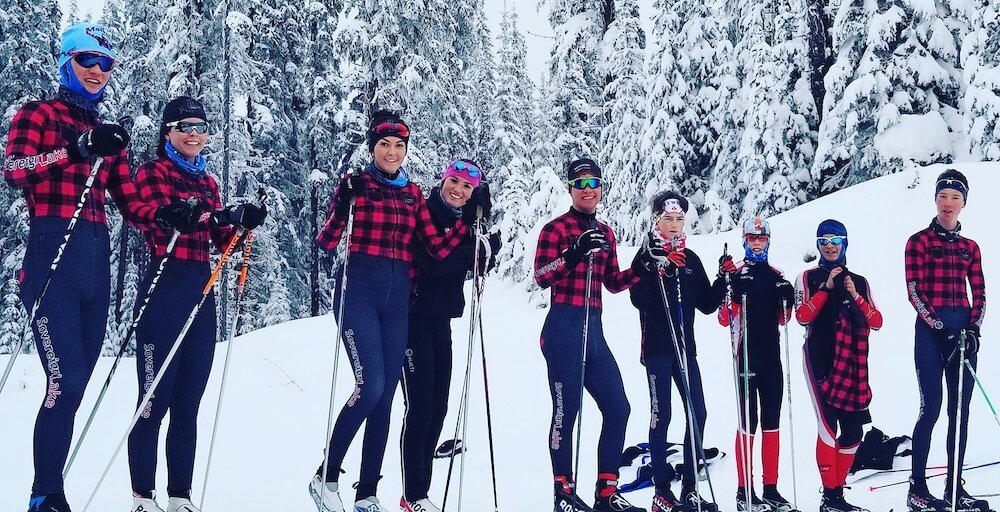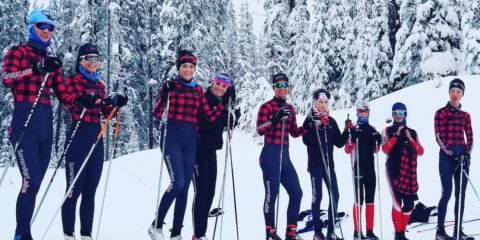 Youth Programs Donations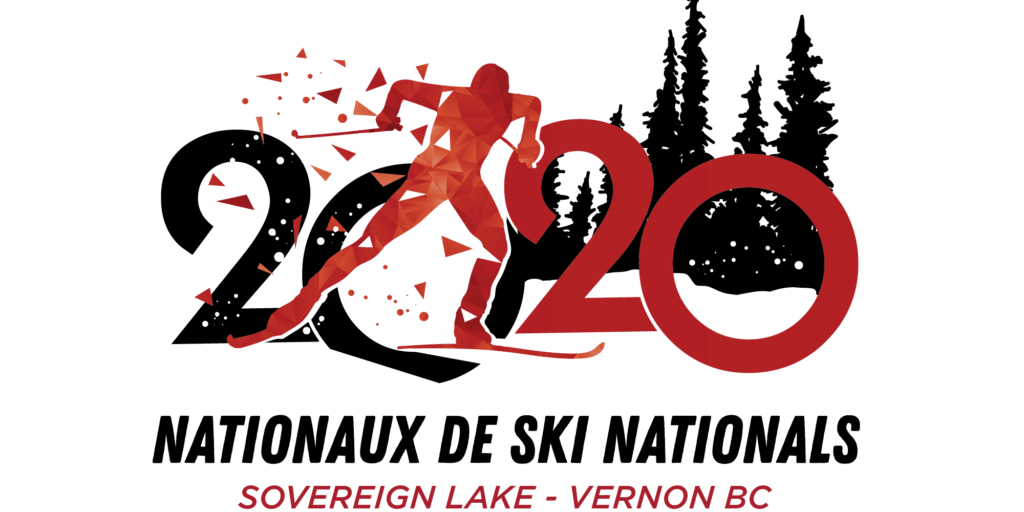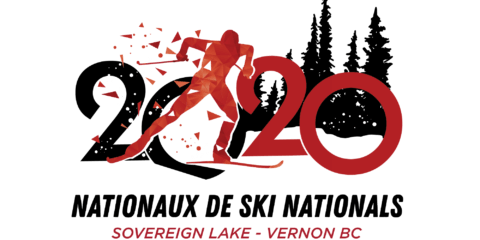 2020 Nationals Fundraising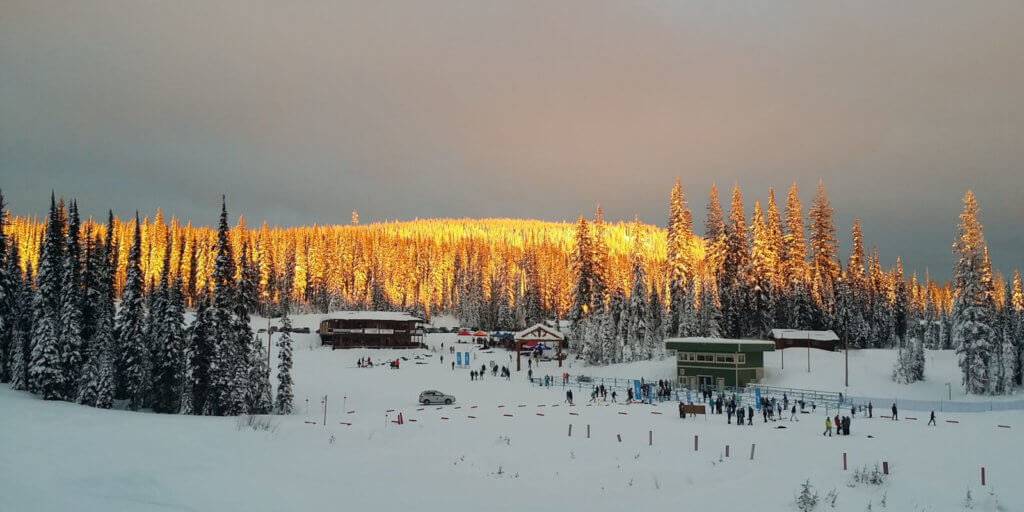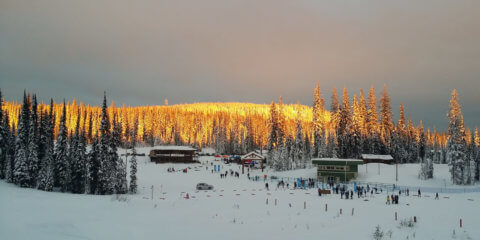 SLNC Lodge Initiative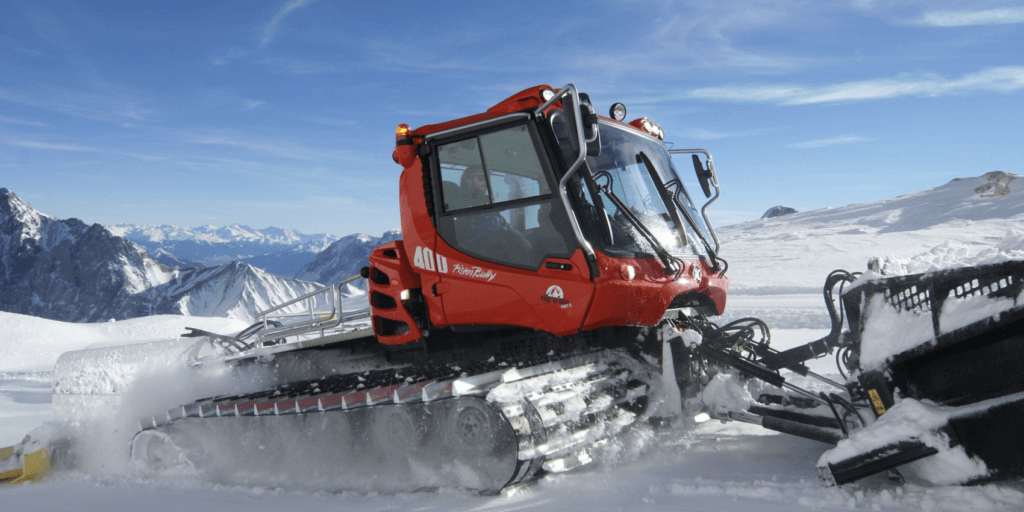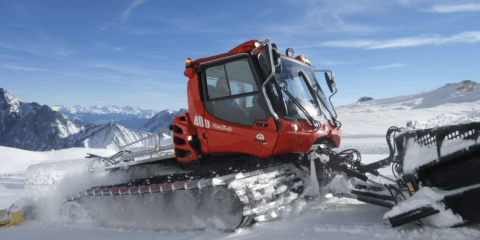 PB400 Snowcat Campaign
Jess4Kids Ski Scholarship Fund
The Jess4Kids Scholarship Fund provides grants-in-aid to individuals as well as school groups wishing to take part in the Sovereign Lake S'Cool Ski Program. This Fund provides kids who otherwise could not afford it, a unique ski or snowshoe experience. The Fund is governed by a Committee of passionate friends and colleagues of Jessica Eaman. The Jess4Kids fund raises funds annually at events held during the Jess4Kids Tips Up Cup, a club race taking place in February each winter. The Fund distributes a maximum of $5000 annually back to the club for ski and snowshoe related trips. To donate to the Jess4Kids Ski Scholarship please either login to our online donations page or issue a cheque payable to "Sovereign Lake – Jessica Eamon Fund PEF"
Welcome to a new season of our Black Prince Dinner offerings. This season we will be hosting five events throughout the winter showcasing exceptional three-course dining with the allure of a short backcountry hike. Dining is just 1 hour away via snowshoe to our most unique, rustic yet romantic cabin getaway. Candlelight white linen seating, contemporary food offerings served by professional caterers and new friendships will be the highlight of your visit.
The tour to the cabin, however, is not to be forgotten either. We commence our tour from the day lodge after sorting out rentals and passes. We will weave through our braid work of Sovereign Lake snowshoe trails under the light of the stars and headlamps.
Where to Meet: Sovereign Lake Day Lodge (250 Sovereign Lake Rd.)
Time to Meet: 4:45pm (depart onto the trails at 5pm) Please arrive by 4:40 to pick up rental equipment and sign in.
The hike in: The hike will take the group roughly 1.25hrs to walk into the cabin via either Wild Goose or Cabin Fever.
Dinner Schedule: We will commence dinner at roughly 6:15 and will conclude at roughly 8:15pm.
Cost: $110/pp (includes trail ticket, rentals, guide and 3 course dinner)
Event Dates:  December 28     January 25th     February 22nd     March 29th
——————–
4 spaces remain available for the last Black Prince Dinner of the season. Register below. 
Mobile & Downloadable SLNC Trail Maps
Welcome to our New Mobile Map Download Centre.
We have created a mobile PDF map that utilizes the GPS functionality of your phone to chart where you are on our trail system, and can even track distances skied throughout your visit. Please follow the link below to download the Avenza Trail App on your phone so you will never get lost again!
We will add a full XC105 Trail Network Map during 2018/19.
*Please note that this app does not use your data while in use on trails but you should be on wi-fi to download the app and maps to reduce data consumption.
Click on the Avenza logo below to forward you to the app download page. This application works on all iPhone and Android devices.

Once you have downloaded the app to your phone search "Sovereign Lake" for all the latest available geo-referenced maps available for our area.
Home Downloads
Click on the map file below you wish to download.
Ski Trails Map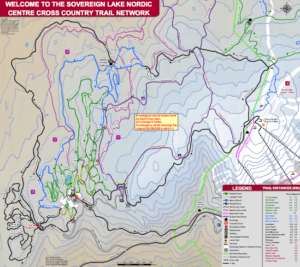 Snowshoe Trail Map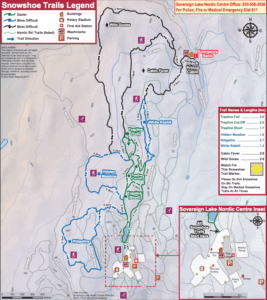 2018-19 Sponsorship Partners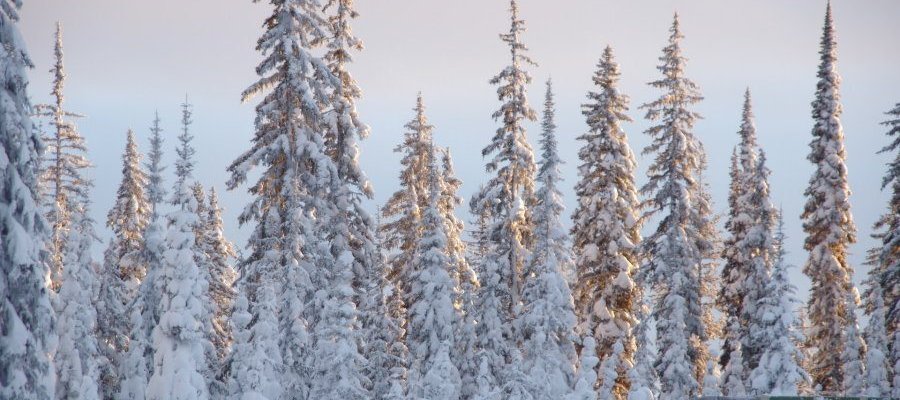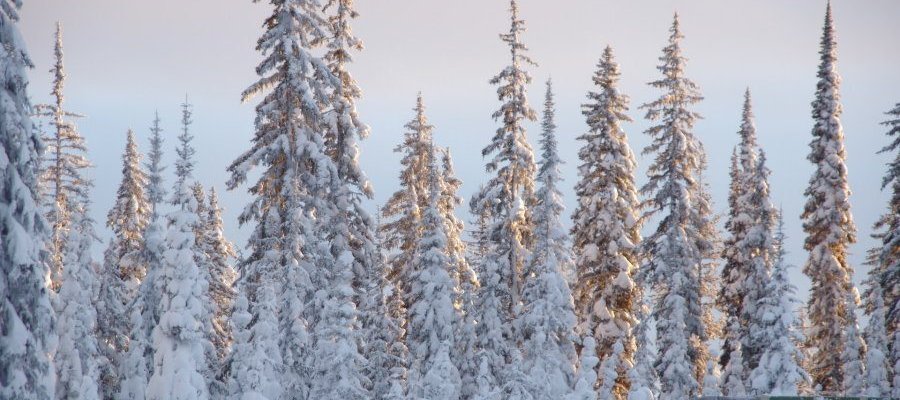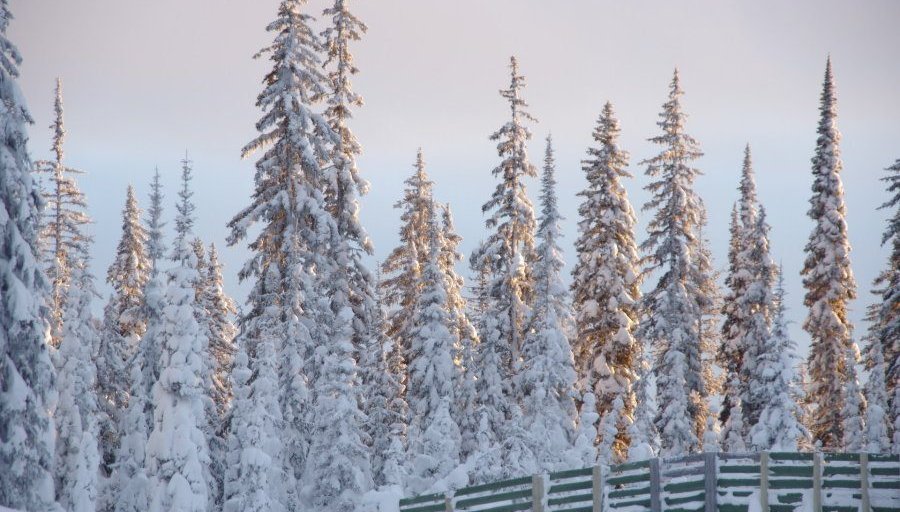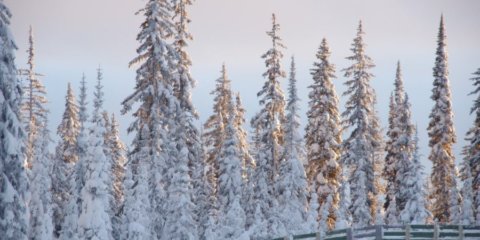 Charitable Donations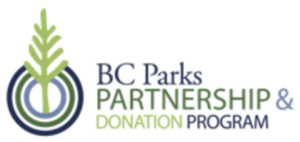 BC Parks: Park Enhancement / Endowment Fund
Sovereign Lake Nordic Club does not have charitable status however through BC Parks we are able to process Charitable Donations through the Park Enhancement Fund. Sovereign Lake currently has two options for making charitable donations, to the Jess4Kids Scholarship Fund or to a Club Legacy Fund.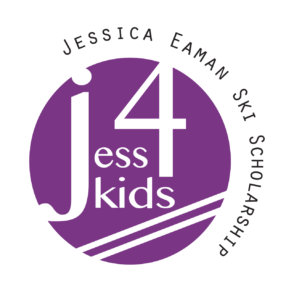 Jess4Kids Ski Scholarship Fund
The Jess4Kids Scholarship Fund provides grants-in-aid to individuals as well as school groups wishing to take part in the Sovereign Lake S'Cool Ski Program. This Fund provides kids who otherwise could not afford it, a unique ski or snowshoe experience. The Fund is governed by a Committee of passionate friends and colleagues of Jessica Eaman. The Jess4Kids fund raises funds annually at events held during the Jess4Kids Tips Up Cup, a club race taking place in February each winter. The Fund distributes a maximum of $5000 annually back to the club for ski and snowshoe related trips. To donate to the Jess4Kids Ski Scholarship please either logon to our online donations page or issue a cheque payable to "Sovereign Lake – Jessica Eamon Fund PEF"

SLNC Daylodge Revitalization Fund
More information soon. 
Sovereign Lake Nordic Club has many incredible sponsors that contribute to the ongoing success of our club. We provide many opportunities for community members and businesses to join us in delivering exceptional programs and events. If you would like more information on how you can get involved at SLNC please contact us.